Analysing the World Cup 2018: Group D
31 May 2018
Indifoot
0 Likes
0 Comments
524 Views
The wait for the 2018 Fifa World Cup is very nearly over with only a couple of weeks to go until the tournament begins. With Portugal, Brazil, and England in tricky groups, it will be interesting to see which team turns out to be the Costa Rica of the 2018 World Cup. The festival begins on June 14th, with hosts Russia kicking things off against Saudi Arabia.
Let us analyze the path of every team, group by group, to understand their expectations and take the risk of predicting the teams which might move ahead from the group stages:
Argentina:
Any team with Lionel Messi in it is bound to be a favorite to win any tournament he participates in. But Argentina shouldn't be so reliant on the little magician. They have the pacy Angel di Maria, serial winner Gonzalo Higuain and a skiddy Sergio Aguero, backed up by the veteran Javier Mascherano and Nicolas Otamendi at the back. Yet, Argentina has never been so reliant on Messi as they are now.
Even the 2014 World Cup saw Messi shouldering the weight of scoring goals, with Higuain and Aguero having an uninspiring campaign. A young and exciting Cristian Pavon has shown promise when given a chance while big things will be expected from Paulo Dybala if head coach Jorge Sampaoli gives him a chance.
Argentina is top heavy, which has never been a secret, but if they are to produce a World Cup winning campaign, they will need players like Federico Fazio and Lucas Biglia to step up and provide cover for the attack-minded players. It will be interesting to see how Sampaoli prepares his side for the World Cup given that this is the first time he will get to work with his full squad for more than 10 days.
Verdict: Argentina will be heavy favorites to top the group even though they were absolutely thrashed by Nigeria in a friendly. With uncertainty surrounding Sampaoli's tactics, his track record with Chile and Sevilla will be the only promising sign for the Argentine faithful.
Iceland:
Needless to say, by knowing it would be obvious that Iceland is the smaller nation to ever qualify for the World Cup, with a population of just 330,000. Thus, it was apt that they chose Gelendjik, a small town with a population of just over 60,000 people. Talk about insecurities.
Jokes aside, Iceland will be encouraged by the group they were drawn in, with a chance to test themselves against Argentina followed by competitive fixtures against Nigeria and Croatia. Nigeria will be bringing a young squad to the World Cup, while it is hard to predict which Croatia will turn up on the match-day.
With tough characters like Aron Gunnarsson and Kolben Sigthorsson leading the side, Gylfi Sigurdsson will get a chance to shine and showcase his abilities on the ball, something which he has shown with class in the Premier League. Heimir Hallgrimsson is a dentist by trade, but he has done an exceptional job in ensuring the qualification of Iceland into their first ever World Cup, and he will not care about the results, as the World Cup takes over their tiny nation.
Verdict: Iceland will be extremely proud of qualifying for the World Cup when heavyweights like Italy and Netherlands couldn't make it, but it would be foolish to expect the same things as the Euros 2016 from them.
Croatia:
Croatia has one of the best midfield in the World Cup, with Luka Modric, Ivan Rakitic, Marcelo Brozovic and Mateo Kovacic making for a tough and exceptionally creative quartet. In front of them, big things will be expected off Ivan Perisic and Mario Mandzukic, with consistent performers like Andrej Kramaric and Ante Rebic making for a strong bench.
On paper, Croatia has a very strong squad, with an abundance of quality in midfield and attack, but a light defense will be their biggest concern. Dejan Lovren was solid for Liverpool in the second half of the campaign, but he always has a defensive error in him, while a lack of recognizable defender apart from Vrasljko making for a sore sight.
Zlatko Dalic, the recently appointed manager was brought in for three must-win games. He had to first navigate past a dodgy Ukraine to earn a spot in the playoffs. A 2 legged victory over Greece then ensured Croatia found their spot back among the elites. Thus, Dalic has proven to be a big character under pressure and it will be interesting to see how he unites the Croatian side at the World Cup.
Verdict: Croatia will be nervous to have drawn Nigeria and Argentina along with the surprise package Iceland. It is a tough group, but their quality should be more than enough to see them through to the next round.
Nigeria:
Nigeria has arguably been the most impressive African side throughout the qualifying campaign. Drawn in a group containing the last two African Cup of Nations champions, Nigeria easily dispatched off Cameroon and Zambia to become the first African team to qualify for the World Cup.
This young and exciting African side has some proven Premier League stars in Kelechi Iheanacho, Alex Iwobi and Victor Moses in their ranks, who will be sharpening their goal-scoring boots ahead of June 14. An impressive come-from-behind 4-2 victory against fellow group-mates Argentina would be a big confidence booster for this young side.
Gernot Rohr, Nigeria's head coach has managed the Super Eagles impressively. He has shored up the midfield with Wilfred Ndidi and John Obi Mikel forming a solid partnership in the middle of the park. Their relatively unknown defense has been impregnable, and Rohr will be hoping that his side produces the same intensity and same desire shown in the qualification rounds if they are to have any chance of progressing.
Verdict: Nigeria has a mix of experience and youth which is very refreshing to see from a side in transition. Russia thus seems to have come too soon for this side to show what it is capable of, but do not write them off just yet.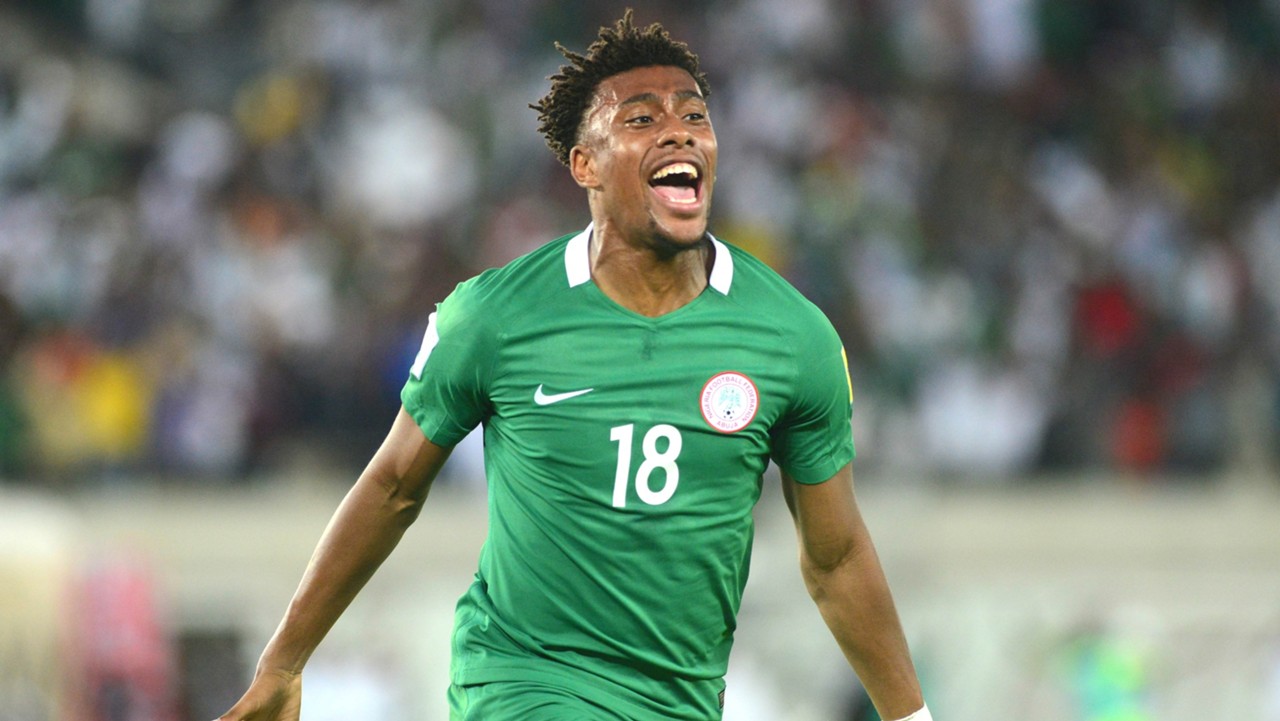 We will be analyzing each and every group to understand the profile of the teams participating in the World Cup, so look out for these posts on the indifoot app.