Can Manchester City repeat the record winning feat of 2017/18?
27 Jul 2018
Indifoot
0 Likes
0 Comments
562 Views
Manchester City have the toughest job among all the teams in the Premier League this season. They have to somehow scale the incredible heights that Pep Guardiola helped them scale last season and top it off with an icing to the metaphorical cake. The path is obvious, Champions League or bust.
Manchester City will be dreaming of Europe, having conquered Premier League in a way very few, if any, have done before. They were relentless, determined, creative and always on the move. But they were caught out by one team, which boasts all the qualities of this City side, barring the consistency. And with Alisson joining Virgil van Dijk as two of the costliest players in their position, the stage has been set.
Transfer tussle:
City have also suffered from his opponents poaching the targets they identify. Fred was first poached by arch rivals Manchester United, while Chelsea stole Jorginho from under their noses. City though, have had some joy in the fact that Riyad Mahrez has joined the club for a club-record fee of £60M.
With Yaya Toure out of City, Guardiola will be looking for a string pulling, muscular midfielder to cover for the ageing Fernandinho and injury prone Gundogan. Almost every summer at Man City nowadays are synonymous with big money signings, record transfer fees and big players choosing the Blue half of Manchester over Red, and this season should not be any different.
First few fixtures:
City have a relatively tough opening fixture against a rejuvenated and refreshed Arsenal which could be a complicated start to their title defense. This is coupled with the fact that Kevin de Bruyne, Vincent Kompany, Gabriel Jesus, Fernandinho, John Stones, Kyle Walker, Benjamin Mendy, Ederson and Raheem Sterling, all first team regulars when fit, will be joining up pretty late due to a wonderful and deep World Cup campaign.
After the first game though, City have a relatively easier run-in, as they play all three of the newly promoted sides in the next 5 games, with Huddersfield Town and Newcastle United completing their first 6 fixtures. This would make the re-integration of the above players a smoother process with no need to hurry them into the first team. Thus, City will be relatively happy with their fixture list and will be confident of starting off the blocks strongly.
First Team shape-up:
Unless Guardiola springs a surprise, Ederson is set to be the first choice goalkeeper, with Claudio Bravo likely to deputise and Joe Hart moved on, permanently this time. Ahead of him, the uncertainty ups a little, with all of John Stones, Vincent Kompany, America Laporte and Nicolas Otamendi world class centre-backs. An educated guess though would see John Stones pair with Vincent Kompany when fit, with Otamendi being the first sub to replace the above two or start in a back three along with them, while Laporte is currently looking inside from the outside.
Kyle Walker and Benjamin Mendy will start as full backs, with Fernandinho or a new signing shielding the back 4. Kevin de Bruyne and David Silva select themselves into the first team, with Leroy Sane and Raheem Sterling touching the sides and attacking from the wings. Bernardo Silva and Raheem Sterling will be competing with them to get into the first team, but for the moment, the former two look safe first choices. Gabriel Jesus has been Guardiola's choice as a striker, but do not count Aguero out to compete hard for the starting berth.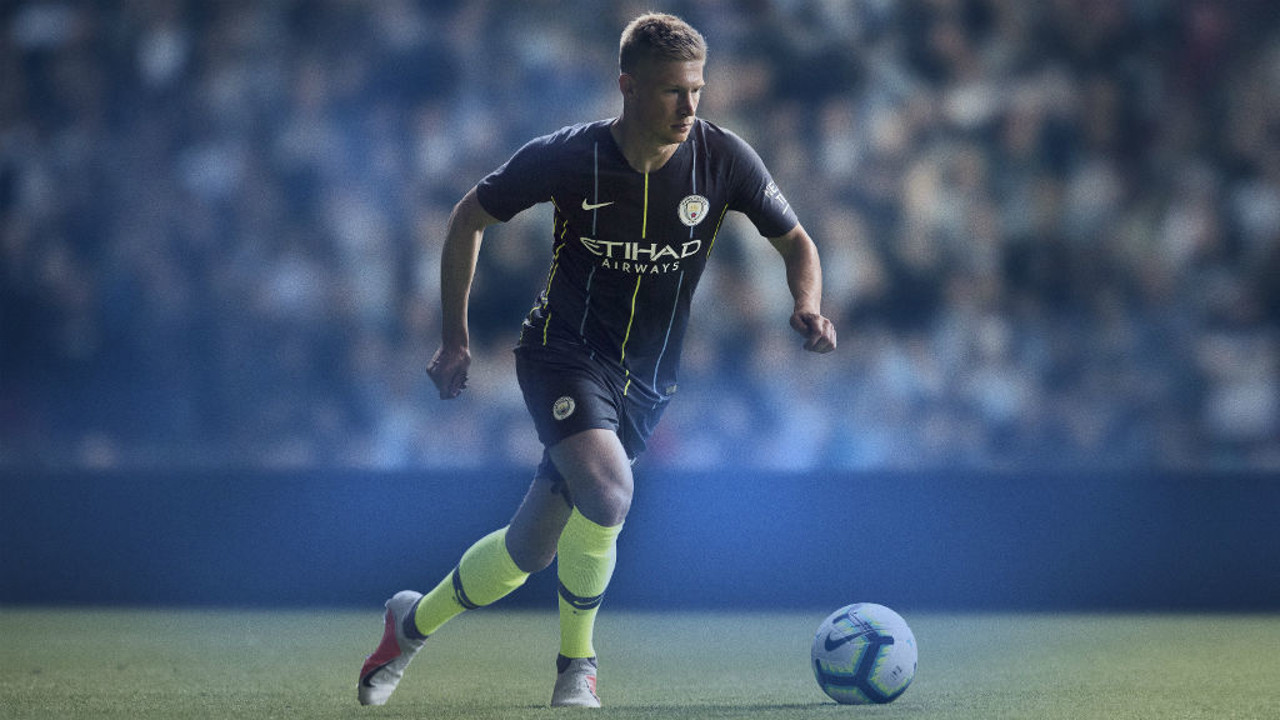 Predictions:
Man City, with the squad depth that they have, look like serious Champions League contenders. With teams generally struggling to defend Premier League titles, it will be a big task for Pep Guardiola to mount a successful title defense, but with the miracles that he has worked in Spain and Germany and with City last season, do not count it out.