Churchill Brothers vs Mohun Bagan - A match made in I-League
31 Mar 2018
Indifoot
0 Likes
0 Comments
561 Views
Churchill Brothers have been one of the biggest clubs in the country for a long time, with Federations Cup in 2013-14 and I-League title a year earlier in 2012-13. But they find themselves out of the I-League, finishing 9th, just above Indian Arrows, who of course have immunity from relegation. How quickly time has changed for the Goan club. It is scary to know that next year, the I-League will be without a single Goa based club.
Thus, the Indian Super Cup is their shot at redemption, a tournament in which a good showing could go a long way in proving their point to the AIFF. Having said that, not a lot of people will be betting on them, with Mohun Bagan, the Bengal heavyweight, standing in their way at the Round of 16. Mohun Bagan would be disappointed for not winning the I-League, with the title going to a first time winner once again.
Mohun Bagan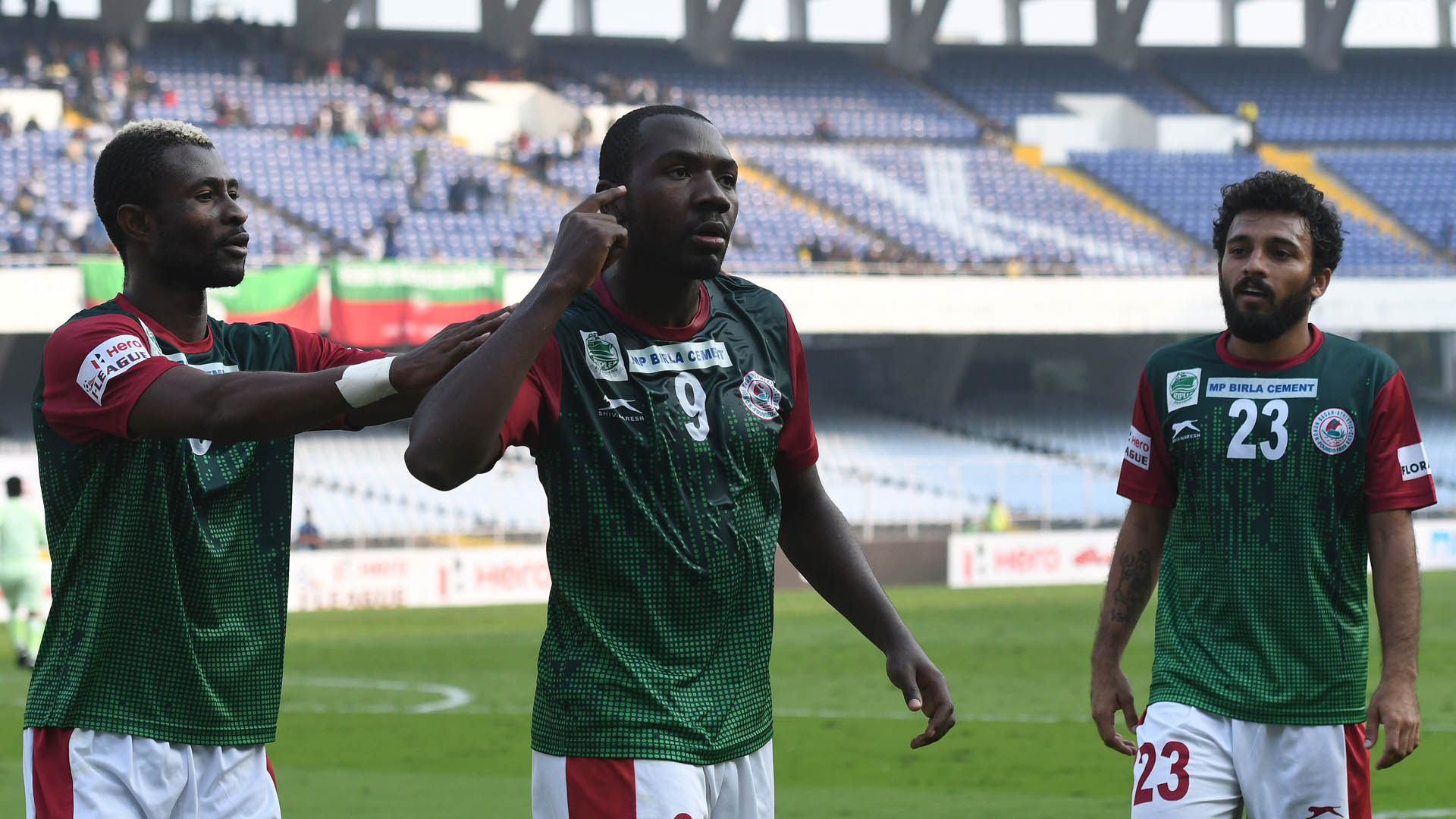 In Aser Pierrick Dipanda, Mohun Bagan have a fit and firing striker who has lit up the I-League this season. Dipanda has scored a staggering 13 goals in the I-League this season, which is 5 more than the next best striker in the league. On the other side of the pitch, Mohun Bagan have a goalkeeper who is just 29, probably playing the best football of his career in Shilton Paul. The man has been a Mohun Bagan player through and through, with 207 appearances over 11 years at the club.
In front of Paul, Kingsley Obumneme has been a rock at the back, marshalling the Bagan defence brilliantly with Ricky Lallawmawma. But with Ricky moving to ATK at the end of the I-League, Bagan will be hoping that Kingshuk Debnath and Rana Gharami will be able to step in fill the void. In the middle of the park, Australian destroyer Cameron Watson and Yuto Kinowaki have done well, with Watson sitting deep while Kinowaki can join in the final third.
Lebanese forward Akram Moghrabi and Aser Pierrick Dipanda have done really well for Mohun Bagan in front of goal, with the Lebanese forward putting in 4 goals in just 7 games. One of the big reasons for the success of their forwards is the work done by Nikhil Kadam behind them. Kadam plays in the hole just behind the forwards and just in front of Kinowaki.
The steely defense and goals upfront have meant that Mohun Bagan have been the second highest goal scorers in the league with 28 goals, conceding just 14 and keeping 8 clean sheets, a tally which is second to only NEROCA. In the end, 7 draws in 18 games meant Bagan would never come close to competing for the title. This could be their achilles heel, with the knockout format meaning a draw could throw the game wide open, giving Churchill a realistic chance of competing.
Churchill Brothers
Churchill Brothers were woeful at the start of the season. They had lost all of their first 5 games, conceding 13 goals, including 5 against Mohun Bagan. These defeats lead to a new awakening, with Churchill going on a run which is generally credited to a champion. They drew against Bengal giants East Bengal, defeated Gokulam Kerala, Shillong lajong, Indian Arrows, Minerva Punjab and Aizawl FC. Suddenly they had collected 16 points in 12 games, looking like they will escape the drop.
But things went downhill once again. This topsy turvy season saw Churchill lose 5 of their last 6 games, drawing against Gokulam Kerala. This meant Churchill, who were on 16 points after 12 games, finished with 17 points, which was 2 less than Chennai City FC, meaning that Churchill Brothers were relegated from the league. After the relegation, Churchill did one of the their best business, signing Willis Plaza, with the signing paying off instantly.
The East Bengal reject fired 2 past Delhi Dynamos, helping Churchill get into the Round of 16 of the Indian Super Cup and setting up an all I-League Round of 16 tie against Mohun Bagan. Churchill have already caused an upset, and if they go on to hold Bagan or even manage to defeat them, it will not come as a surprise. With no I-League to play next season, the Indian Super Cup is their best bet at appealing to the AIFF of their importance in the top flight football.
Match Prediction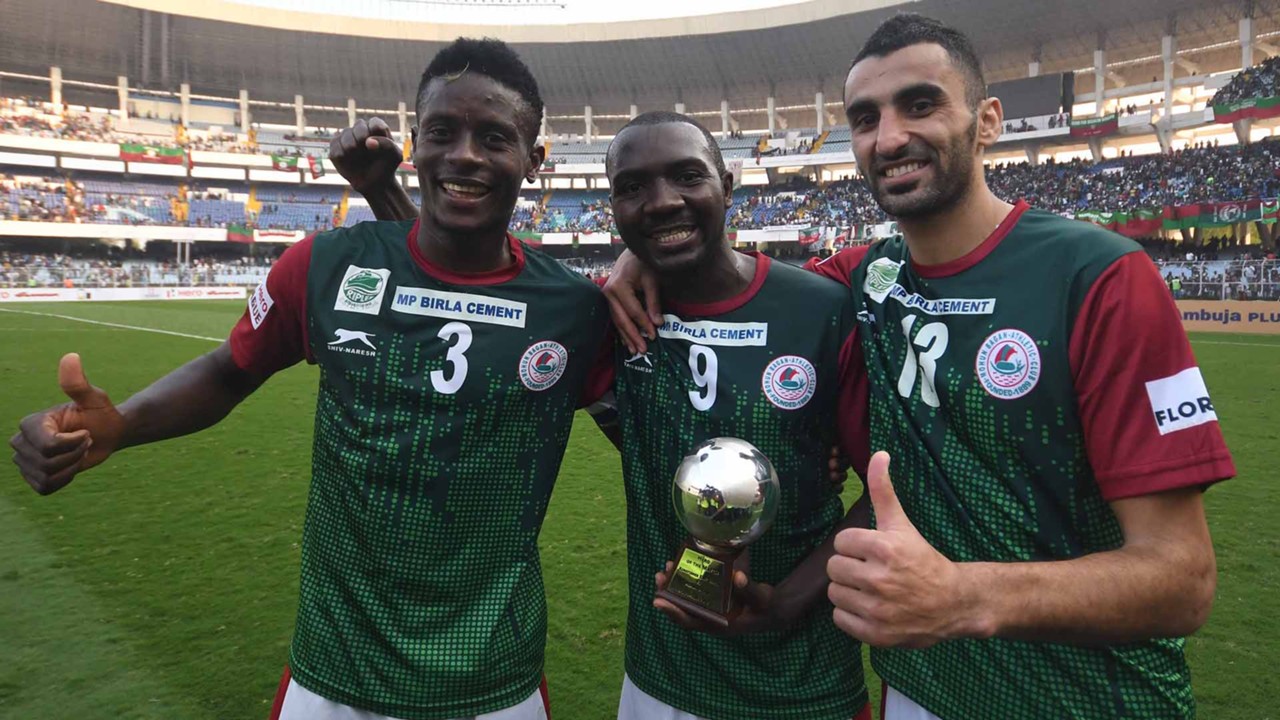 Mohun Bagan are heavy favourites to win the tie and move on to the next round of the Indian Super Cup, but Churchill Brother have nothing to lose, and will be looking to cause a major upset and win their first game against Mohun Bagan this season.
Match timings:
Date - 01/04/2018
Time - 20:00 IST
Venue - Kalinga Stadium, Bhubaneshwar