Dennis Bergkamp
03 Oct 2017
Indifoot
0 Likes
0 Comments
670 Views
We won't start discussing how this great footballer born and reached where we know him as a symbol of elegance as a player. Enough is available today on internet. Wish to share some of the feelings and tribute in words to this Dutchman named Dennis Nicolaas Maria Bergkamp. As it turned out to be a flourishing young talent at Ajax the famous Dutch football club Bergkamp has been described by Jan Mulder as having "the finest technique" of any Dutch international and a "dream for a striker" by teammate Thierry Henry (Arsenal).

The greatest attacking duo at Arsenal
Our words might fall short in front of these great players who admire Bergkamp as idol but we will try to wrap our respect in some of the following paragraphs. From Ajax to Internazionale to Arsenal in total 552 appearances scoring 201 club goals and in 79 international appearances for Netherlands scoring 37 goals with so many assists and masterpieces of skills and rolls his career was one of a decorated one like magnificent peacock spreading feathers. Anyways what made Bergkamp a maestro was way beyond the numbers and his performances we have been witnessed to.
He was schooled in "Total Football" a playing style and philosophy which relied on versatility. That turned out to be water and sunshine for a budding talented footballer who turned a gigantic tree in the forest of football. Total Football (Dutch: totaalvoetbal) is a tactical theory of football in which any outfield player can take over the role of any other player in a team.
In Total Football, a player who moves out of his position is replaced by another from his team, thus retaining the team's intended organizational structure. In this fluid system, no outfield player is fixed in a predetermined role, anyone can successively play as an attacker, a midfielder and a defender. The only player who must stay in a specified position is the goalkeeper.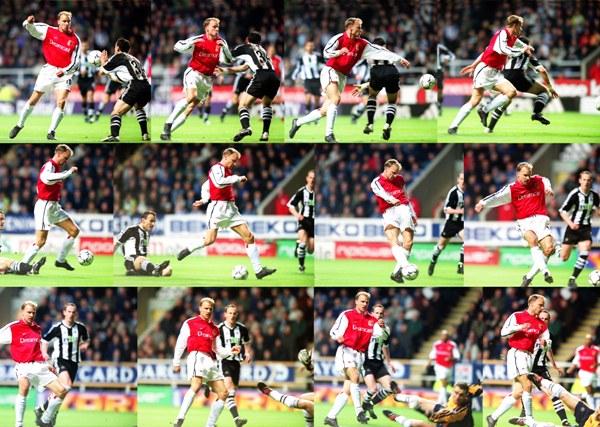 Arguably, one of the greatest goals of the Premier League era
The creativity came out from a very young age and kept on maturing the man as we know him today but the style of the game and sense of touch which is now symbol of elegant football was something he produced himself, very few in the world of football are known for that level of craft. Dennis had his own panache of game as a creative midfielder. That was called alchemy and Bergkamp was wizard of that magical art. The videos showing his first touch to a ball passed from a distance landing on his foot like a feather was fragment of that magic he mastered over the years.
Although he was known for his composure and ability to score several goals for his team as a forward, Bergkamp was also capable of playing behind a lone striker, where he essentially functioned in the number 10 role as a playmaking attacking midfielder or deep-lying forward, due to his ball skills and creative ability, which enabled him to drop deep between the lines and link-up play.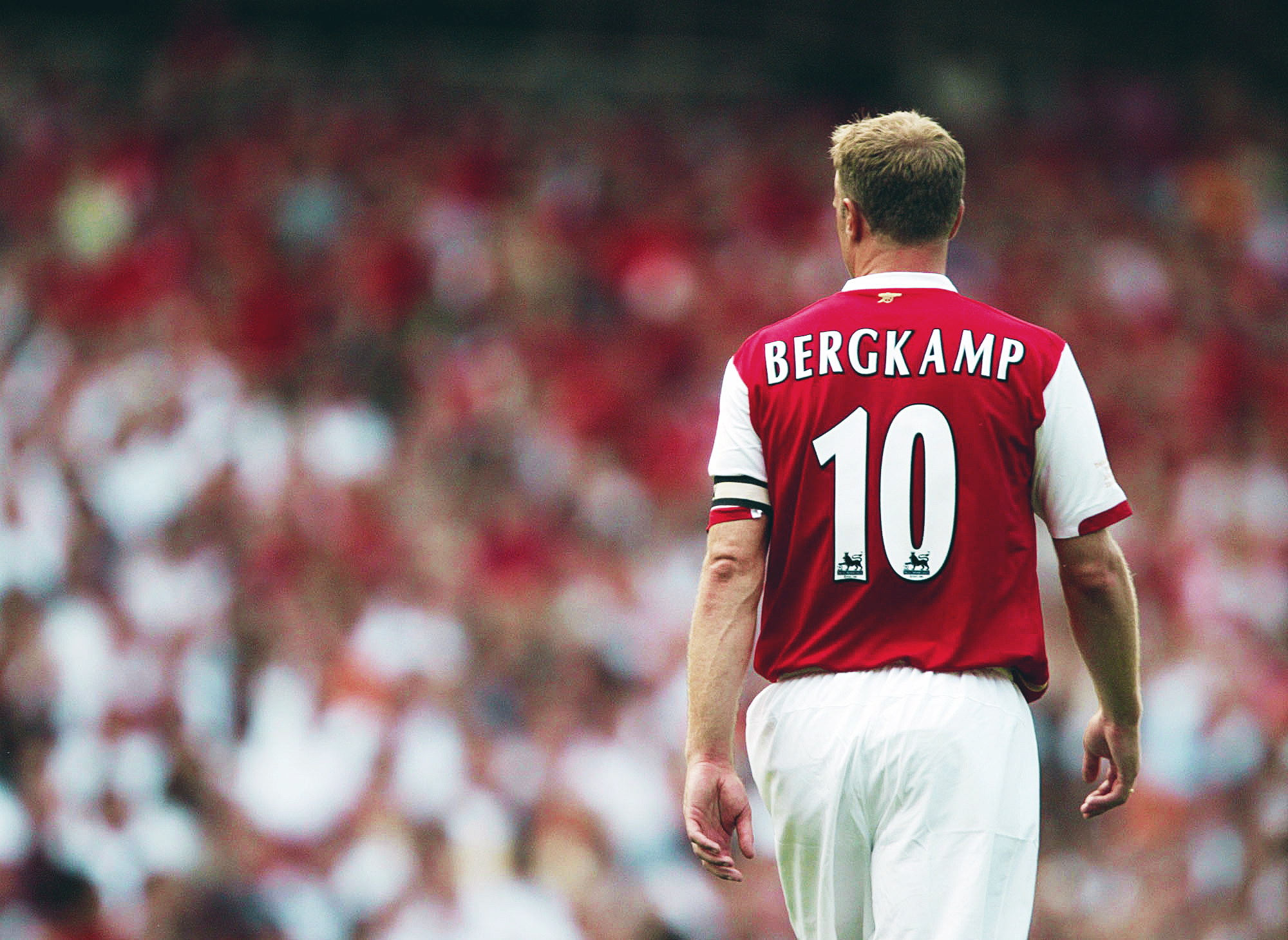 The greatest strike partner Henry could have ever hoped for
A quick, elegant, intelligent, and technically gifted player, his excellent first touch, quick feet, dribbling ability, and change of pace enabled him to beat defenders in one on one situations, while his attacking movement, physique, balance, and close control allowed him to hold up the ball and create space for team mates, his vision and passing range with both feet, despite being naturally right-footed, subsequently allowed him to provide assists for on-running strikers.
Bergkamp often stated that he preferred playing in this deeper role, as he derived more pleasure from assisting goals, rather than scoring them himself. And thus he made this beautiful game an art by his craftsmanship of combining foot with the ball.