Done deals of Winter Transfer Window 2018 so far.
04 Jan 2018
Indifoot
0 Likes
0 Comments
637 Views
Adrien Silva to Leicester City:-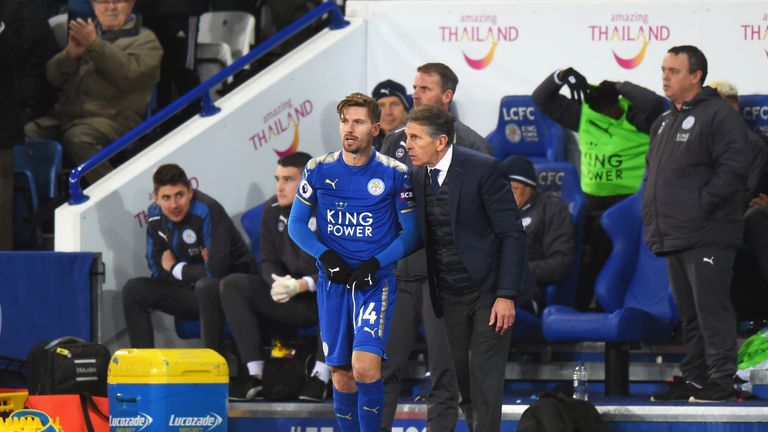 Adrien Silva has finally joined Leicester City after a protracted move which started last summer on deadline day as Leicester failed to register him before the deadline. A £22 million fee had already been agreed between Sporting CP and Leicester in the summer. With the completion of this deal, Claude Puelwill finally is able to shore up a midfield largely run by the one-man army of Wilfried Ndidi.
While the bullish Defensive Midfielder has been brilliant all season, the festive period would have likely burnt him off and with more cup action coming up, he could use some rest with Adrien Silva a proven performer at the top level with Portugal National team and Sporting CP in the Champions League.
Diego Costa and Vitolo to Atletico Madrid :-
With the beginning of the Winter transfer Window, Atletico Madrid has also officially signed Vitolo from Sevilla and resigned Diego Costa from Chelsea. While Vitolo did play during the first half of the season at Las Palmas, Diego Costa has largely been training at the Atleti training grounds, keeping himself fit and ready to go as soon as January rolled up.
Costa did well in his first match on his second home-coming at Atletico, scoring just 5 minutes after coming on in the Copa Del Rey match at the time of writing. Only time will tell if this reunion will bring him back in contention for the World Cup or will it be too little too late for him. One thing is for sure either way, Vitolo will be going to the World Cup as he has established himself as a starter on the left-hand side ahead of Nolito and other playmakers.
Sandro Wagner to Bayern Munich:-
Bayern Munich is becoming the Liverpool of Bundesliga with Hoffenheim their Southampton. They have signed the third player in two transfer windows from the club, with Sandro Wagner joining Niklas Suele and Sebastian Rudy at the Allianz Arena. Bayern Munich has, rather bizarrely, handed him the No. 2 shirt as the 30-year-old returns to Bayern Munich on the back of terrific form for both club and country.
Virgil van Dijk to Liverpool:-
Liverpool has finally got their man. VVD has signed for Liverpool for a whopping £75 million to become yet another player to cross Southampton for Liverpool. it is widely seen as a brilliant signing which will make them a sure shot top 4 finisher, yet Liverpool has been criticized for paying at least £15-25 million more than what the defender is worth. Only time will tell if VVD can shore up the defensive woes shown by Liverpool in their away matches and bring some calmness and solidity to their sometimes chaotic defensive tactics.
Terence Kongolo to Huddersfield Town:-
Huddersfield Town has secured a loan move for 23 years old Terence Kongolo from AS Monaco till the end of the season. The versatile defender, who can play as a Centre-back as well as Left back will be seen as the addition of another body into the defensive steel of Huddersfield Town, who have been punching above their weight all season, with their current position of 11th in the table a testament to their hard work and defensive solidity.