FC Goa vs ATK - A lopsided affair
03 Apr 2018
Indifoot
0 Likes
0 Comments
677 Views
Ferran Corominas was the highest scoring forward this season as well as in the history of ISL in a single season. His 18 goals were more than 40% of the goals scored by FC Goa this campaign, but they could not propel his team to the ISL trophy, losing over two legs to the eventual champions Chennaiyin FC. Add Manuel Lanzarote's 13 goals from midfield, and it is visible that there will be goals in this match.
Lanzarote might probably be the star of the Goa side, scoring 13 goals and bagging 6 assists, dictating the play in the middle and final third of the park. His late runs and precise passing were a treat to watch. Given the immense talent that FC Goa possess, it will be tough for ATK to stop them.
ATK have been a very inconsistent side, with 6 clean sheets in 18 games coupled with 30 goals conceded, making them 3rd best in terms of shut outs while making them the second worst team in terms of the number of goals conceded in the first round. Their defense has mostly been an all-Indian contingent, who have not lived up to the faith put in them by the team management, leaking a lot of goals this season.
FC Goa
It is hard to look past Ferran Corominas and Manuel Lanzarote when we talk about the FC Goa side. Both the players have 31 goals and 11 assists between them, which are exceptional numbers for a league as short as ISL. They have left out Ahmed Jahouh and Mark Sifneos, but given the strength of Indian players as well as the firepower in front of goal, it will not make a big difference.
Edu Bedia and Mandar Rao Desai have played well for FC Goa in midfield, supporting their twin goal threats ably by keeping the ball ticking over. Bedia has especially shown his full range of passing and impressed with his vision and range, clocking a pass accuracy of almost 85%. With Desai playing further forward and slightly on the left side of the park, he has not seen the ball as much as Bedia, but has made some important runs to draw defenders and free up space for other players to exploit.
In defense, the Indian duo of Narayan Das and Seriton Fernandes have shown great desire to burst forward on every available opportunity, with Goa's possession based football supporting their runs. In the middle of the park, Sergio Juste has been a revelation for FC Goa, with his 89% passing accuracy and a knack to be at the right place at the right time suiting Goa's style of play. Mohammed Ali has ably partnered Juste, missing just three games in the full campaign.
Fair to say, FC Goa have a side full of players who can play the possession based style of football which Sergio Lobera has instilled into their DNA. And with exceptional talents all around the pitch, it is hard to see past them in this all-ISL clash.
ATK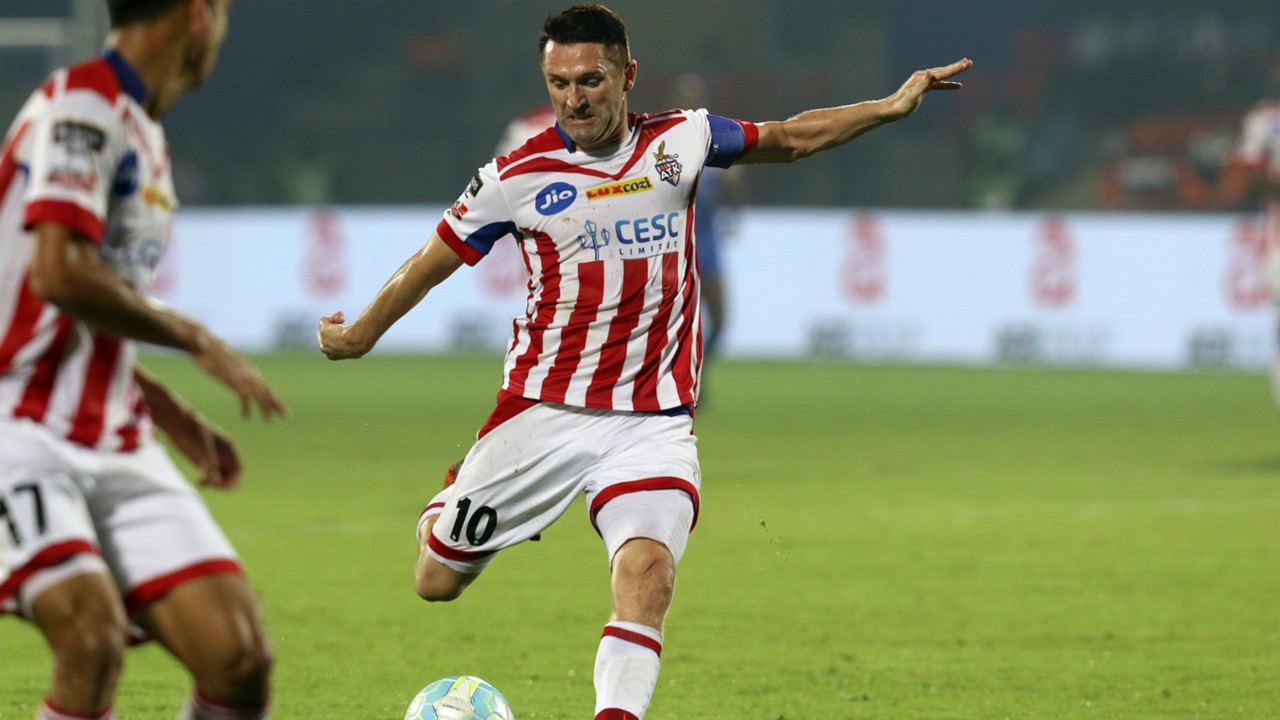 ATK had a horrible season in the ISL. They saved themselves from a bottom placed finish thanks to Robbie Keane's solitary goal in a 1-0 win over NorthEast United in their last game of the campaign. The players have failed to deliver while their coach, Teddy Sheringham, had failed to bring the best out of them. The inconsistency is highlighted by the fact that only Conor Thomas has played in all 18 games for ATK.
Robin Singh has got to be the biggest disappointment, with just a single goal in 11 games making for a forgettable campaign. Jayesh Rane too was woefully out of form for ATK, with no goals and no assists making for a glim campaign. The only highlight of the campaign with respect to the Indian contingent has to be the form of Hitesh Sharma. The 20 year old youngster has been a constant in the ATK side, playing just behind the strikers. His recent goal against Chennai City FC in the qualifiers would have surely boosted his confidence.
While the youngsters talent is not backed up by stats, his showings this season will surely make him one of the brightest young prospect in the country. Further forward, Robbie Keane, whenever he has been fit, has played well for ATK. He is also in really good form at the moment, with 5 goals in his last 4 games. But football is a team game and Keane will need his players to turn a new page and step up if they want to progress into the next round of the Super Cup.
Match Prediction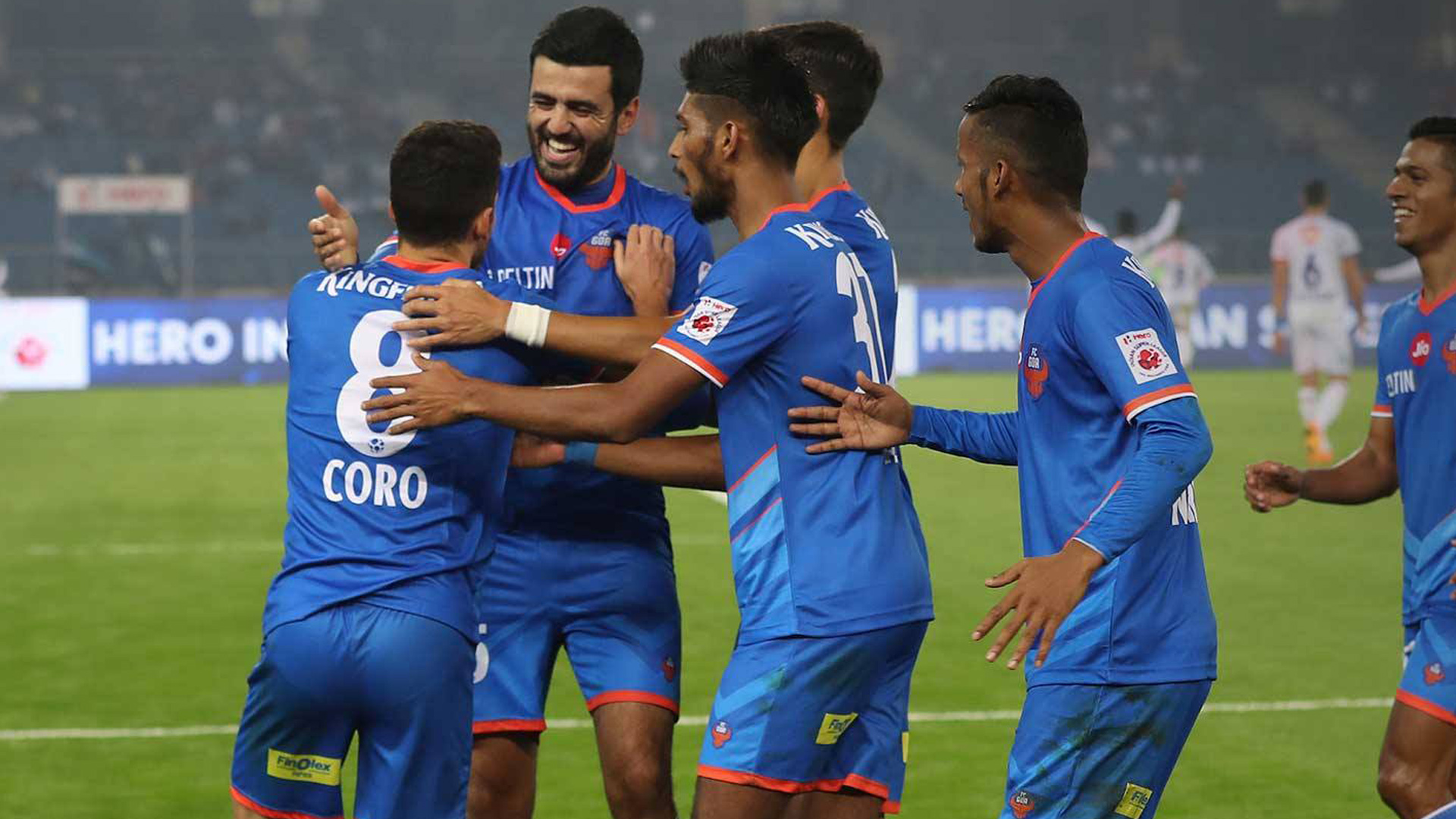 FC Goa had a decent campaign, reaching the semis and constantly challenging Bengaluru FC to be the side with the best flair and style. Meanwhile, ATK had a forgetful campaign with a 9th placed finish. Their recent trouncing of Chennai City FC will surely be signs of encouragement, but FC Goa look too strong to lose this game on paper.
Match timings:
Date - 03/04/2018
Time - 20:00 IST
Venue - Kalinga Stadium, Bhubaneshwar