Five players Manchester City can buy this summer!
14 May 2019
Indifoot
0 Likes
0 Comments
825 Views
Manchester City have done it. They have once again broken hearts on the final day of the season to win the Premier League title. Labelled as the 'Heart-break champions', Man City have been terrific all season, with a couple of small blips almost causing them their title, with Liverpool falling just 1 point short.
They were virtually without Kevin de Bruyne and Benjamin Mendy all season, with Riyad Mahrez also finding it difficult to find his feet at Man City. This has made the almost impossible job of improving the back-to-back Premier League title winning team possible. Keeping this in mind, here are five players City should look to sign:
Bruno Fernandes
Man City have been blessed with creative attacking midfielders, with Kevin de Bruyne, Bernardo Silva and David Silva forming a penetrative trimurtive. But with David Silva turning 33 this year and Kevin de Bruyne proving to be injury-prone, City are in need to add some quality depth in that department. This is why Bruno Fernandes will be a proper fit at City.
The Portuguese has had a blockbuster season at Sporting CP, who were depleted by the fan invasion scandal which led to high profile exits. But their star Portuguese midfielder decided to stay on for another season and he single handedly kept Sporting CP in the hunt for Europa league. Fernandes has scored 32 goals this season, recording 17 assists. These are impressive figures for a 24 year old, and with Fernades in the prime of his career, Man City and Pep Guardiola will be the perfect fit for him.
Ben Chilwell
Ben Chilwell has had a fantastic season. It all began after the World Cup, with Chilwell graduating from the England Under-21 side into the National team. He has been a consistent starter for Leicester City as well, recording 4 assists and keeping 10 clean sheets for his club in the Premier League. Chilwell is solid defensively and a really good dribbler, making him a potent threat on the left wing.
With Benjamin Mendy apparently frozen out by Pep and Zinchenko still not up to the level Pep demands from his players, City are in desparate need to move away from the veteran Fabian Delph and acquire the services of one, if not two, top class full-backs to secure the left flank.
Rodri Hernandez
When you are billed as the long-term replacement of Sergio Busquets in the Spanish National team, you are bound to be a special talent. That is exactly who Rodri is. The Atletico Madrid holding midfielder is a pass-master, who reads and breaks up opposition attacks with great efficiency and has the ability to cut apart opposition defense with his pin-point passing.
From last summer, Man City have been searching for a long-term replacement for the ageing Fernandinho. The Brazilian, 34 years old now, has been excellent and indispensible for Pep Guardiola's Man City. But nagging injuries, which come with age, have been hampering his contiuity and Rodri is seen as the perfect long term replacement, if not upgrade, for the Brazilian destroyer.
Matthijs de Ligt
Certainly the eye-popping signing, if it does go through, Man City are in the transfer market to sign at least one centre-back. With Nicolas Otamendi allegedly on the move and Vincent Kompany turning 33 this season, Man City will be on the lookout for a centre-back to compete with John Stones and Aymeric Laporte in the starting lineup.
Matthijs de Ligt has been one of the many star performer from the impressive AFC Ajax team which reached the semifinals of the UEFA Champions League. At 19, he is already the captain at Ajax and has scored huge, huge goals in the quarterfinals and semifinals of the UEFA Champions League. The defender has been heavily linked with a move to FC Barcelona, following his teammate Frenkie de Jong to the Camp Nou. Thus, it will be an uphill task for City if they want to sign the best Under 20 centre-back in World football.
Joao Felix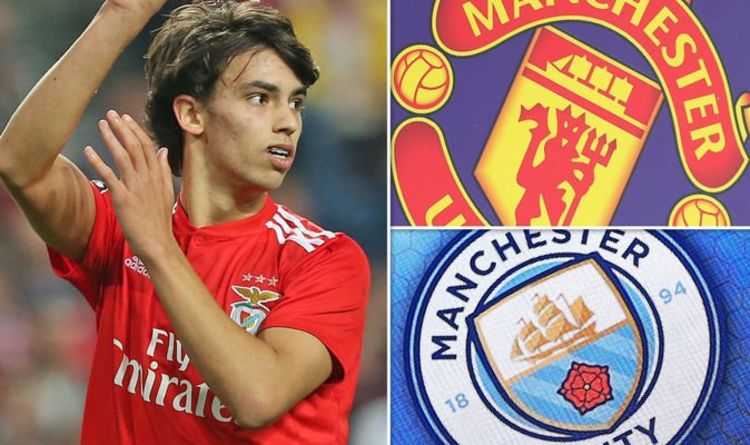 Gabriel Jesus has divided opinions since signing for Man City almost two-and-a-half years ago. He has come up with crucial goals in the absence of Sergio Aguero, but overall, he has failed to convince Pep and the City hierarchy that he can replace Sergio Aguero in the first team when the Argentine walks away eventually.
One name, who has been making big noise all around Europe is, Joao Felix. Felix has been a revealation at Benfica, with the lean and tall striker doing excelllently holding the ball up and turning defenders. He has complimented his all round forwards display with ruthless finishing. Joao has scored 19 goals and assisted 7 more this season, with his form kicking up after the Winter-break. At 19, Felix is still relatively raw and will thus be available at a cut-price £50M valuation.
Some honorary mentions include the Tottenhm full-back Danny Rose, Eintracht Frankfurt star-striker Luka Jovic and West Ham midfielder Declan Rice. Who do you think Man City will end up signing?
Write to us at contact@indifoot.com or reach us on facebook, instagram or twitter.