Get your fantasy team ready with these incredible FIFA Fantasy XI tips
13 Jun 2018
Indifoot
0 Likes
0 Comments
544 Views
The World Cup is upon us, which means only one thing, FANTASY LEAGUE!!
With a budget of just €100M and 15 players to choose from, we bring you a Fantastic fantasy XI that will still leave you with 20M to choose your reserves. The XI are chosen by diversifying our bets and choosing a very diverse staring XI, ensuring there are not more than 2 player from a country and not more than 2 players from a group.This helps in minimising the risks and while making smart bets to maximize the outputs.
So what are we waiting for, let's get on with it then:
Goalkeeper:
This is a very important position, with the defense ahead also playing an important role. While there are obvious contenders like David de Gea and Manuel Neuer, but they are placed in a tough group, with de Gea coming up against Cristiano Ronaldo and Portugal, while the Germans will come up against a free scoring Mexico. This, along with their price tags of €6.5M and €6M respectively make them a very costly buy.
Thus, Wojciech Szcz?sny stands out as a smart buy. He belongs to a group consisting of Senegal, Colombia and Japan, which is a lot better than some of the big guns. With Kamil Glik and Lukasz Piszczek ahead of him marshalling the defence, Szczesny will be confident about his defense. At €5M, he also is a bargain buy, given that he is all set to take over the Juventus No. 1 from GigiBuffon.
Our Pick: Wojciech Szczesny (€5.0M)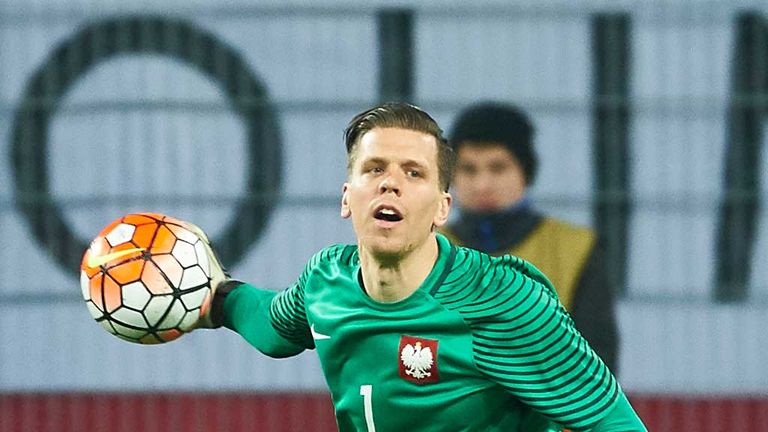 Defense:
In full-backs position, we have two right backs. In Kieran Trippier, England have a consistent full back, who has what it takes to run up and down the field and put in those pin-point crosses. He has a lot of assists at club level with Tottenham, and he is a sure-shot starter for England as well. On the other flank is Denmark full back Jens Stryger Larsen, who is also his managers favourite. He had a solid season in defense for Udinese, even though the club was in tatters, and has put in solid performances for his country whenever called upon.
In the centre of defense is Nigeria international William Troost-Ekong. The Big Centre back has been a revelation for a young Nigerian defense, becoming his manager Gernot Rohr trusted Marshall at the centre of defense. He is paired up with the veteran centre half, Diego Godin.The Atletico and Uruguay centre-half is a first team player for both club and country, pairing up with fellow countryman Jose Jimenezfor both club and country. Since both are valued at €5.5M, it is a safe bet to put your money on the experienced Godin.
Our Pick: Kieran Trippier (€5.5M), William Troost-Ekong (€4.5M), Diego Godin (€5.5M), Jens Larsen (€5.0M)
Midfield:
Going with a 4-4-2 formation, our first suggestion for a player in the centre of the park would be Sergej Milinkovic-savic. The Lazio man has had a fantastic few seasons for the club, and under Mladen Krstaji?, he has found a way back into the National team setup. He has been an important presence in the middle of the park for Serbia, unlocking defences and carrying the ball forward brilliantly. He is paired with a familiar looking Colombian face in James Rodriguez in the middle of the park. The Colombian lit up the 2014 World Cup and he always comes good for his country, with 21 goals and 62 appearances already at the age of 26.
While Milinkovic-savic and James Rodriguez are brilliant ball playing midfielders, they will be needing shielding when they go on their forays forward. In steps the Sampdoria man and Arsenal bound Lucas Torreira. The young midfielder has been likened to Marco Verratti given his beginnings at Pescara and is destined for great things with both club and country. Uruguay boast a fantastic squad with experienced big guys as well as exciting young talents. Lucas Torreira is one of them and he will fit in perfectly at the base of the diamond.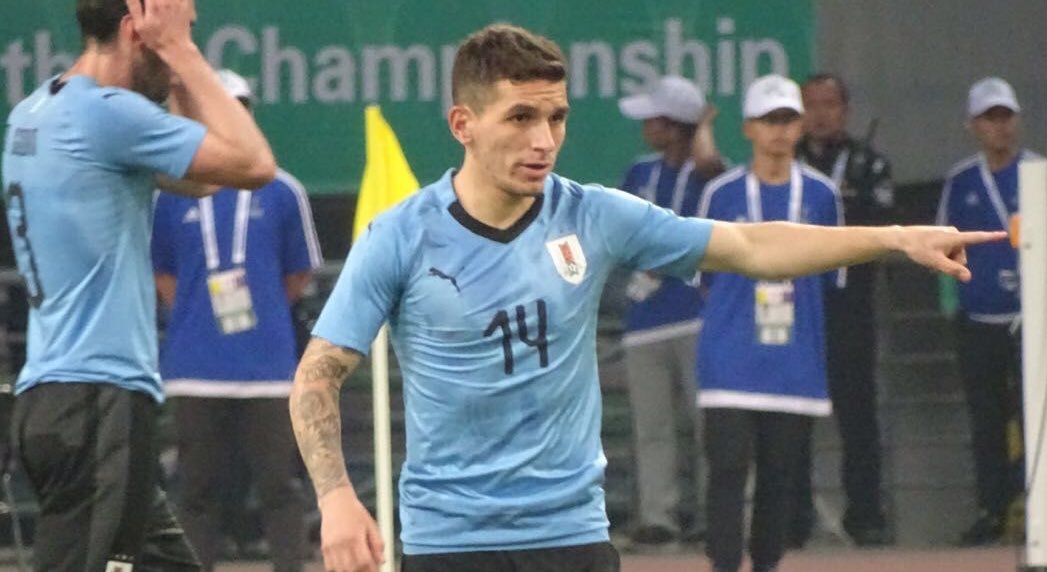 Sitting at the top of this diamond is Spanish star Isco. The Real Madrid man will be working with his next Real Madrid manager julen Lopetegui and will be eager to prove his worth and nail down a starting XI spot even before the new season begins. With his recent goal-scoring exploits, including a hat-trick against tournament favourites Argentina makes him a big threat in from of goal.
Our Pick: Lucas Torreira (€5.0M), Sergej Milinkovic-savic (€7.0M), James Rodriguez (€9.0M), Isco (€8.5M)
Forwards:
We have done a lot of saving upto this point, with just €55M spent on 9 players. With €25M more left and only two positions to fill, we decided to bring out the big guns. Thus, one guy, who always performs at the big stage, is Neymar. The Brazilian forward will surely be at his best, hoping to lift the World Cup and write his name in the history books alongside some of the great Brazilian names in Pele, Ronaldo and Ronaldinho to name a few. Neymar was his country's star man in the 2014 World Cup, with his injury derailing their campaign, and he will be their star man once again, with the weights of the entire nation on his able shoulders.
He is partnered by his once teammate and another man looking for redemption, Lionel Messi. The little magician will arguably be playing in his last World Cup and he is desperate to shrug of the greatest club player tag and prove why he is the best player in all formats. With comparisons to Diego Maradona and being the greatest player of his country all stopping short at the lack of a World Cup win, Messi will do everything in his power to win the elusive trophy and write his name in history books.
Our Pick: Neymar (€12.0M), Lionel Messi (€12.0M)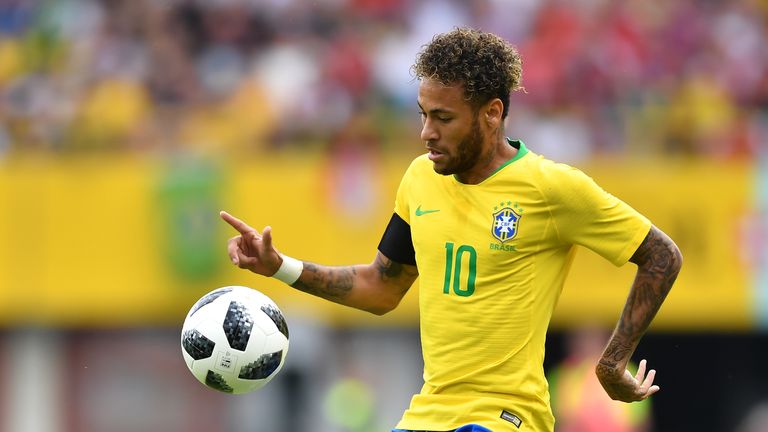 How does this starting XI look? With proper distribution of players across different groups and countries, and educated bets on young stars based on club level form, we feel that this starting XI could go on to win a lot of points in the Group stages. There was an obvious bias for Uruguay with 2 picks, mainly due to the fact that their players were available for cheap and they have also been placed in a relatively easy group. They are also our dark horses to reach the semifinals and beyond this summer.
So get your fantasy XIs ready and hedge your chances with our diverse and educated bets.