"I am excited to start and try to bring Kerala back to top where it belongs." - Eelco Schattorie
29 May 2019
Indifoot
0 Likes
0 Comments
795 Views
Eelco Schattorie had a roller coaster of a season last year. John Abraham led NorthEast United had to fight with FSDL to appoint him as their head coach as he did not posses the required experience. He then only went ahead and helped NorthEast into their first ISL semifinals, making a big statement to the FSDL and other ISL clubs.
His great work at the Highlanders did not go unnoticed, with Kerala Blasters signing him up for the new and upcoming season of the ISL. In an exclusive interview with Prachyaprachetah Sircar from talkSports24x7, Schattorie highlighted his excitement at managing one of the biggest clubs in India, his views on the Indian National team and much more:
Q: How excited are you and what's your take on being the new coach of Kerala Blasters FC?
ES: First of all it's a big honor to be the coach of Kerala Blasters. It's a big club with a huge fan base. Last week I was in Dubai and even in Dubai some people inside the mall walked up to me being Kerala Blasters Fans so it shows how big their fan base is as that's always an honor and I love clubs that have a huge fan base because you play football for the fans.
I am excited to start and try to bring Kerala back to top where it belongs. Blasters had two good seasons as they reached the finals twice but last two seasons were not so successful, so I am looking forward to bring them back to the place where they belong.
Q: So what made you choose Kerala Blasters over North East United FC?
ES: Initially I had a contract of two years with North East United FC but they decided to break the contact with me as the management wanted to go a different direction. It's a bit strange but its fine as we shook hands on a good note I guess. I was hoping for the national team next as I was enlisted as a candidate and in the football circuits rumors were on that I was short listed too, but unfortunately it didn't go through.
Then Kerala came along and they as a club you know I told before have a big fan base and have a good backyard with talented players. So that was basically an easy step to make as we get to Kerala and had a meeting with the management. The officials out there were very open, very eager to communicate and work with each other and that's something I prefer too.
Q: The special thing that attracted you to Kerala Blasters FC while being the North East United FC gaffer?
ES: The most important thing is that there are few teams within ISL that have huge fan base. Goa and North east has a decent fan base. Although I think last season there should have been more supporters for North east, but the ones that came really supported the club and me a lot.
Kerala is one of those clubs that have a huge fan base. On the other hand the logo of their club is a huge elephant that stands for power got me a special feeling for the team and obviously Sahal one of the talents from the Kerala backyard who was already in the team impressed me and gave me a good feeling because I like creative football players.
Q: You did a terrific job with North East United FC in the last season as you took them to the playoffs for the first time in ISL history. What are the secrets and USP to achieve success in this new mission?
ES: There are no such secrets it's just a matter of making the puzzles fit trying to have characters in the team who want to work hard.
I tried to implement a brand of football that try to dominate, try to be progressive and I am working hard now at this moment to form the team with Kerala. Before my arrival three players were signed and I am very happy with the players signed already and now we are on the signings of four foreign players and the Indian players majority have been retained as they have a lot of talents. So it's a matter of trying to find a good connection together and play a brand of football I like.
Firstly most players that I had always worked with in clubs, like my style of football that always helps not about leaning back and defending rather it's about playing progressive football, and I think my quality as a coach is to make that brand of football to happen.
Secondly I prefer most players playing in their quality as I don't like players to fulfill roles they are not happy with. So it's my role to link every player as much as possible so that they use quality and play a role that fulfill the clubs goal and flourish.
Q: What's your take on the newly selected head coach of Indian Football Team as you were also in the race?
ES: The only thing that I can say about the coach is that I want to be supportive as I think India needs to make a few steps forward in football. It's not an easy job and I hope that the coach is well in form starting at his job and knows where and which directions to go.
It's not a normal national team job like in Europe where every team basically is settled and all the infrastructures behind are better, but here in India you have to do some extra work and have to be a bit more creative in order to succeed and I hope this coach will find the way to bring the team in new higher heights as that overall will be good for Indian football.
Q: Do you think "regular and well managed grass root program" is the key to ultimate success for Indian Football?
ES: It's not only for India because if a nation wants to develop in top they need to start from the bottom.
For instance India has got a huge level in education and technology as there are a lot of schools in India and people here get educated thus making the nation grow. That's the same for football, if you really want to grow at the top you have to start from the bottom that is the grass roots. You don't need to be a mathematical genius and those grassroots programs can improve on all levels of India and hopefully they will and that eventually should bring you the success.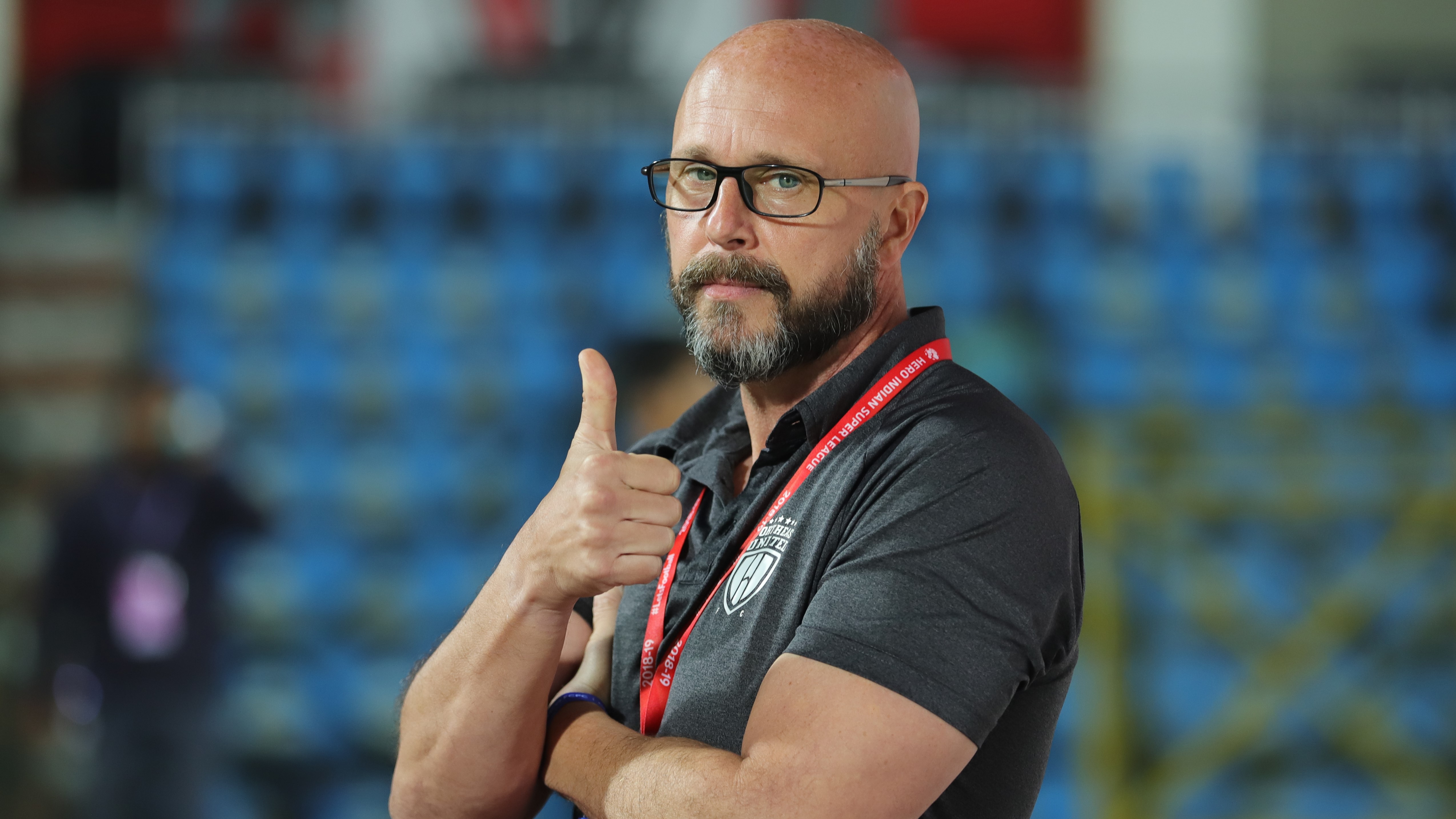 This was Eelco Schattorie - up close and personal, with no holds barred answers to some of the tough questions put in front of him. To access more such content, download the indifoot app or follow us on instagram, twitter and facebook.