Indian women's team set to play international friendlies in East Asia.
19 Jan 2019
Indifoot
0 Likes
0 Comments
619 Views
NEW DELHI: As part of their preparation for the Tokyo 2020 Olympic Qualifiers Round 2, which is slated to be held in April, the Indian Women's Senior National team is set to face Hong Kong and Indonesia in away friendlies.
The team will first be playing two Friendlies against Hong Kong on January 21 and 23 in Hong Kong, and thereafter travel to Indonesia to play two more friendlies against Indonesia on January 27 and 30 respectively.
Both Hong Kong and Indonesia have also qualified for the Round 2 of the Tokyo 2020 Olympic Qualifiers.
Head Coach Maymol Rocky stressed that the "team needs to prepare well for the forthcoming second round of the Olympic Qualifiers".
"The second round of the Olympic Qualifiers are our chance of making history. It's important that we prepare well for tougher challenges ahead. These matches will help us gain some invaluable practice, thus helping us to gauge for ourselves where we stand," he stated. "I thank the AIFF and the SAI for arranging the matches that will help us develop more as a team.
"Collectively, we are a tough bunch of girls to play against. We will give our best on the pitch. The friendly matches help in fuelling our flame for the future," Maymol added.
The Indian Senior Women's Team will also be defending their SAFF Senior Women's title in March in Nepal. Forward Dangemi Grace, agreed that the friendly matches will "help immensely" in the team's development.
"These matches will help us develop as a team, and in team bonding. It will help us to test our skills against some very well equipped teams. We are raring to go, and prove ourselves," the nippy Grace commented.
"Qualifying from the 1st round of the qualifiers was the first step in our journey to qualify for the Olympics. Both Indonesia and Hong Kong are tough opponents. They will be presenting challenges of their own and that's what we are waiting for – to get tested in our quest to get better," she added.
The Indian women's team qualified for the 2nd Round of any Olympic Qualifiers for the first time when they finished second, four points behind hosts Myanmar in the first round. The 2nd round is slated to be held from April 1-9, 2019, the draw for which is yet to be held.
The 25-member squad stay as follows:
GOALKEEPERS: Aditi Chauhan, M. Linthoingambi Devi, Sowmiya Narayansamy, Shreya Hooda.
DEFENDERS: Ashalata Devi, Sweety Devi, Jabamani Tudu, Dalima Chhibber, Lako Phuti, Michel Castanha, Poly Koley.
MIDFIELDERS: Sangita Basfore, Sanju Yadav, Sumithra Kamaraj, Ranjana Chanu, Indumathi Kathiresan, Ranjita Devi, Manisha.
FORWARDS: Roja Devi, Anju Tamang, Ratanbala Devi, Pyari Xaxa, Dangmei Grace, Sandhiya R., Mamta.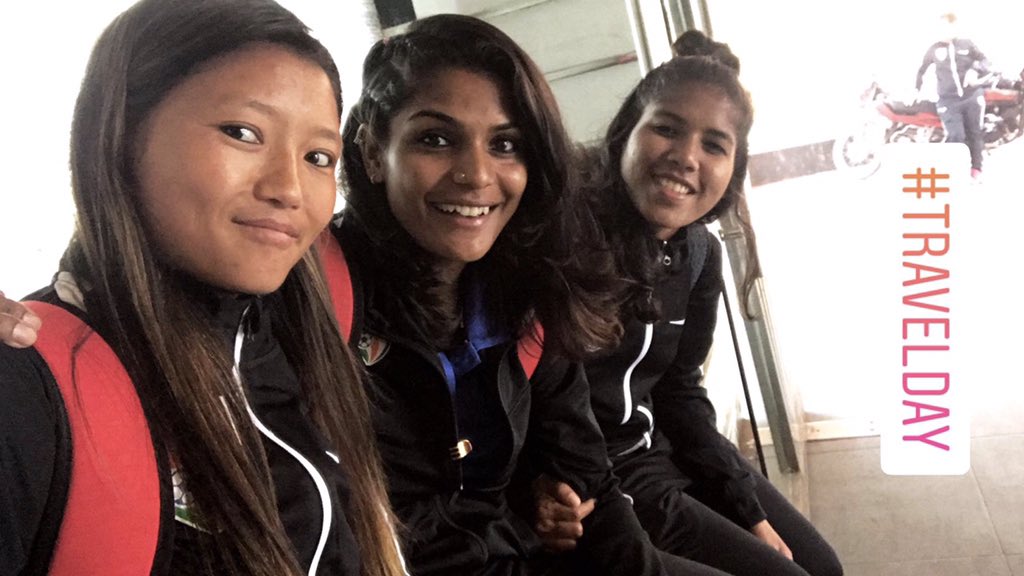 India's fixtures for the friendlies are as follows:
January 21: vs Hong Kong
January 23: vs Hong Kong
January 27: vs Indonesia
January 30: vs Indonesia