Is an in-form Eden really Hazard-ous for Chelsea?
10 Oct 2018
Indifoot
0 Likes
0 Comments
524 Views
When you talk about Eden Hazard, you are always bound to receive divided opinions. Eden Hazard is one of those flashboys of modern day football who has always been a genuine topic of debate in football ever since he moved to Chelsea. Eden has always showed sparks of what a talent he can be from his early days. But the main question has always been whether he is world class or just in the top bracket yet?
If you take a look at the statistical side of it, Eden has never managed to score 20+ goals in a single season in his entire career. In terms of numbers, he is far behind from being up there among the elites. Those who say stats are not always a true reflection of a player can be correct to a certain extent. Hazard has been instrumental for Chelsea in their title winning campaign a couple of seasons back. He sure wasn't finding the back of the net but was the nucleus of the system.
Chelsea played a very defensive game under their past managers, especially under Di Matteo, Mourinho and Conte. That probably limited what Eden Hazard could actually provide us with. The attacks were more or less limited to just counter attacks and Hazard was still a key to it. However, when you track it down statistically, you would say that the best in the game would anyhow manage to contribute in terms of numbers. That is what actually makes you best from the rest. Does Hazard has it in him to be the best?
Fast forward to season 2018/19 and you will see that Chelsea have been a completely different side under Sarri. Hazard is a totally different beast unleashed in this high pressing, all attack Chelsea side. It seems like Hazard has come to life under this new system. Having already scored 7 goals and provided 3 assists, you can see the flash of brilliance that Hazard showed in bits and pieces all throughout his career. It now seems that this system is getting the best out of Hazard on consistent basis.
Every attack seems to be very likely to cause trouble to opposition teams. And Eden is the focal point to majority of those attacks. This again brings us to the main question, is Hazard one of the best in the football World right now? In terms of form, he is right up there. Can he be just termed world class just yet? He may just go on to have his best individual season on current form and may change the perception of a lot of people by the end of the season.
The only cause of concern here for Chelsea fans is his constant talks about whether he will stay at the club or leave. When asked about his future at Chelsea, this is what he had to say..
"I am really in the game, I am playing good football at the moment. Real Madrid is the best club in the world. I don't want to lie today. It is my dream since I was a kid. I was dreaming about this club.
We will see. I don't want to talk about this every day. I don't have time but we will talk about my future soon. I want what's good for me, but I want what's good for the club because the club has given me everything.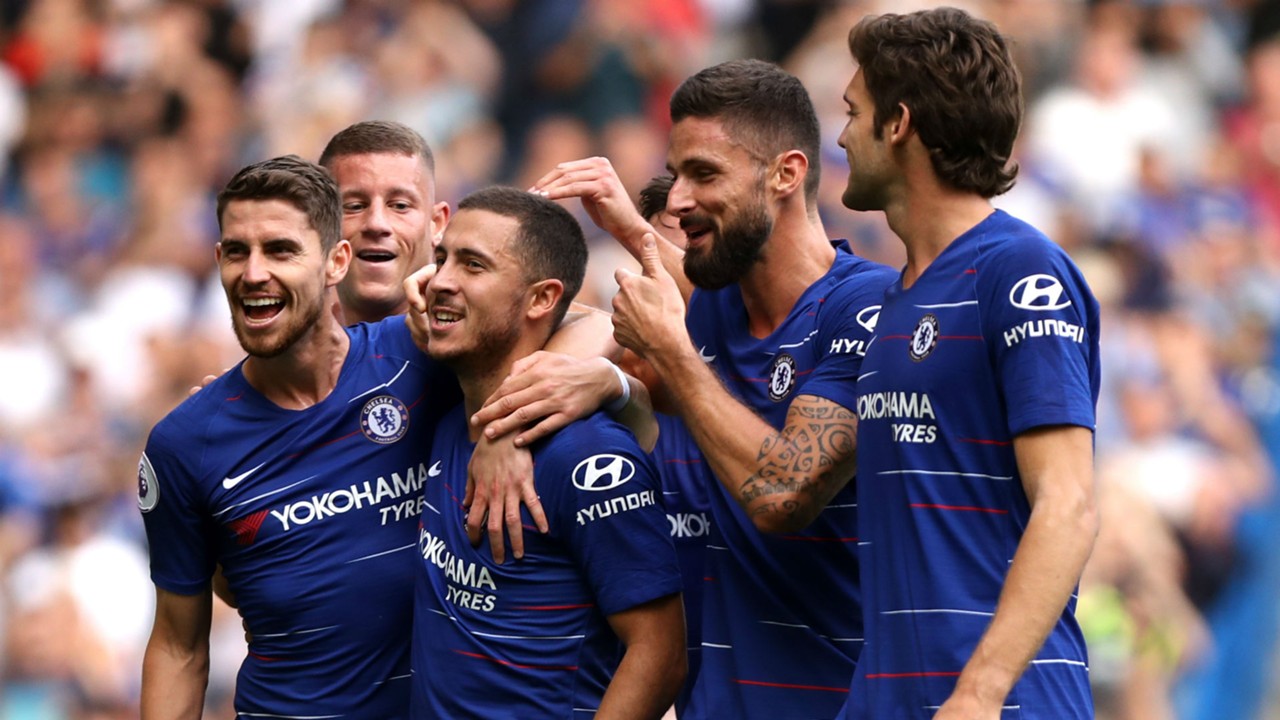 I don't want to say: 'Yes, I am signing a new contract' and then in the end I don't end up signing. So I will see. Sometimes in my head, I wake up in the morning and think I want to go. Sometimes I think I want to stay. It is a hard decision. It is my future. I am 27 and I will turn 28 in January."
Those comments are honest from Hazard. He clearly shows his respect to Chelsea, but at the same time does not shy away from stating the fact that Real would be his dream move, given that he has time running out on his age. Is the form of Hazard good enough to lure Real into breaking their kitty for the Belgian wizard? Or will he end up staying back at the Bridge?
A lot of questions will be clear in a few months but at the moment we can just sit back and enjoy what could be the season where Hazard absolutely breaks the shackles and provide us with something worth remembering.