Is Kalu Uche's form too little too late?
24 Feb 2018
Indifoot
0 Likes
0 Comments
695 Views
Kalu Uche has scored 2 goals in the 2010 FIFA World Cup, earning Nigeria their first points in that edition. He has played in the La Liga for 9 years, yet when he wore the Whites of Delhi Dynamos, his form and touch seemed to evade him. He was made the captain of the Capital based side, and it felt like the responsibility was not something he was ready for.
But things have changed drastically in the last month. Uche has scored 8 goals in his last 6 games, with his goals helping Delhi draw tough games as well as win over ATK and NorthEast United. The Dynamos had a horrendous start to the campaign, losing 6 out of their first 7 games. If there was a relegation scenario, the Dynamos would have been the bet of most to face the drop and finish bottom of the table.
On 14th January, something really extraordinary happened. Delhi Dynamos defeated the current table toppers and the first team to qualify for the semifinals, Bengaluru FC 2-0. That felt like a turning point for the Dynamos, as they put in a commanding performance, neutralising the threat posed by the flying Sikh Udanta Singh and Sunil Chhetri. It looked like Delhi would go on a run and finally kick-start their spiraling season.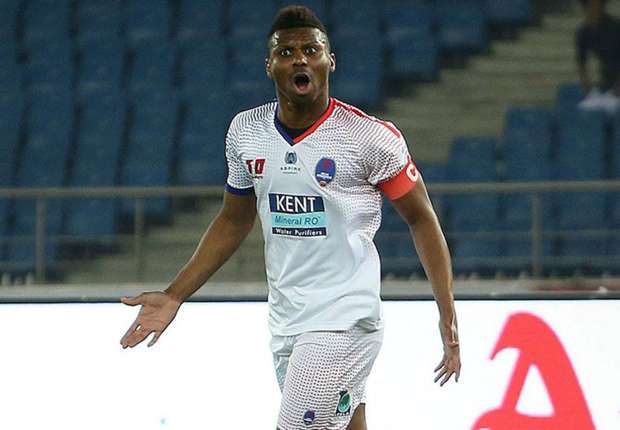 But two defeated in two to Jamshedpur FC and Kerala Blasters again brought the sense of helplessness back to the capital. Along these defeats, one thing was a constant. Kalu Uche kept scoring. He scored twice against Jamshedpur FC, scoring once against Kerala Blasters as well. These 3 goals were the opening goals of the game, setting them up perfectly for a rear-guard action.
Uche had put Delhi two goals up within the first 25 minutes, but Delhi let Jamshedpur back into the game, with Matheus Goncalves scoring an 86th-minute winner for the Furnaces. Again, Uche's opener was in vain against Kerala Blasters, with a 75th-minute winner by Iain Hume sealing a comeback victory for Kerala. Uche was a lone warrior, waging a battle against teams above them, teams fighting for the top 4.
Uche was hoping that his individual brilliance and his resilience would rub onto his teammates. And sure enough, the team rallied around him. Against Chennaiyin FC, Delhi performed admirably. They managed to keep a clean sheet at Halftime, with Kalu Uche converting a 59th-minute penalty to put Delhi ahead. Delhi defended resolutely but was left heartbroken as Mailson Alves rose highest to head Chennaiyin FC level.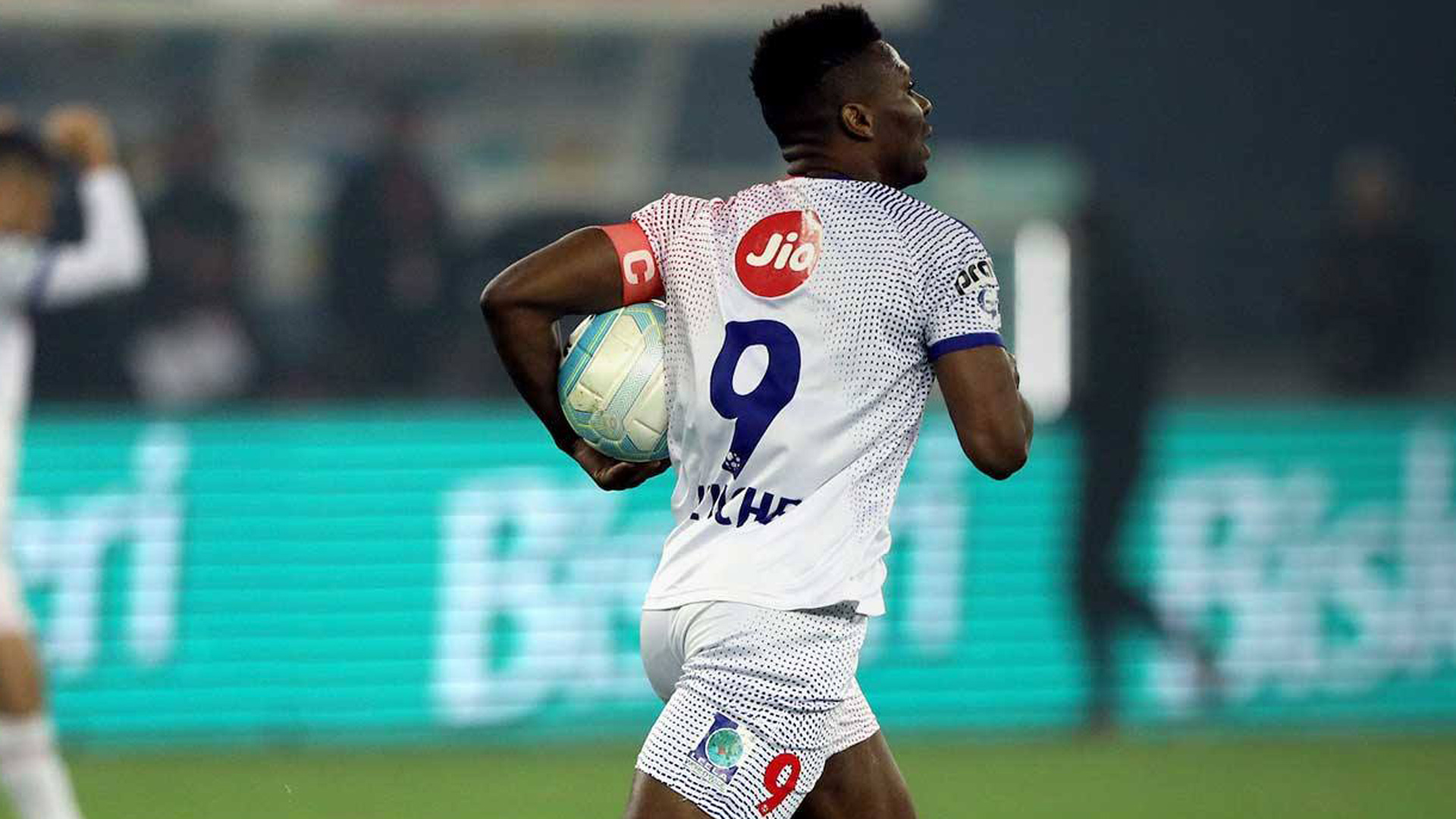 Delhi next faced NorthEast, who put bodies behind the ball and parked the bus. But Kalu Uche was on fire. Whatever he did came off, and it was he who scored an 87th-minute winner to fire the Lions past the Highlanders. A draw against FC Goa and an injury time winner against ATK means Delhi are unbeaten in the last four games, their best-undefeated run this season. In this run, Kalu Uche has scored 5 goals, with his tally for the season being 10 goals and 2 assists in 13 games, meaning that he has contributed to almost a goal a game.
While the top 6 is out of reach, with Mumbai City FC sitting at 6th spot with 23 points, 8 points ahead of Delhi Dynamos at 8th with just 2 games to go, Delhi Dynamos are peaking at the right time to prepare for the qualifications matches for the Super Cup, a competition which will see the I-League clubs take on the cash-rich ISL clubs in a tournament to earn bragging rights. If Uche keeps up his scoring form, Delhi will surely fancy their chances of being one of the four clubs to qualify for the Super Cup.