Mbappe, de Jong, Sancho: Top 10 Under-21 players in Europe (2/2)
19 May 2019
Indifoot
0 Likes
0 Comments
674 Views
While superstars like Lionel Messi and Cristiano Ronaldo are running down the clock on their career, there are up and coming superstars who are making a killing in Europe. Here stars are making heads turn and are commanding insane fees as elite clubs scramble to sign them. Indifoot takes a look at the top 10 Under-21 players who are currently playing in Europe.
Do not expect Martin Odegaard or Ryan Sessegnon to be on this list though!
5. Frenkie de Jong
Frenkie de Jong is the living heir to Sergio Busquets and has come good on the billing by moving to FC Barcelona at a young age of 21. The midfield maestro cost Barca €75M and can be ear-marked to play a big big part in the FC Barcelona lineup for the next 10 years. de Jong is extremely elegant on the ball, with the ability to wriggle free from tight situations. He can shield the ball exceptionally, has great close control and is has brilliant vision.
His passing is second to none in the Eredivisie and he has been the fulcrum which supported AFC Ajax's run to the semifinal of the UEFA Champions League, complimenting their domestic double. Frenkie de Jong will soon be a household name, if he isn't already, and his technical ability, coupled with his composure will surely see him become one of the best combative midfielder of his era.
4. Trent Alexander-Arnold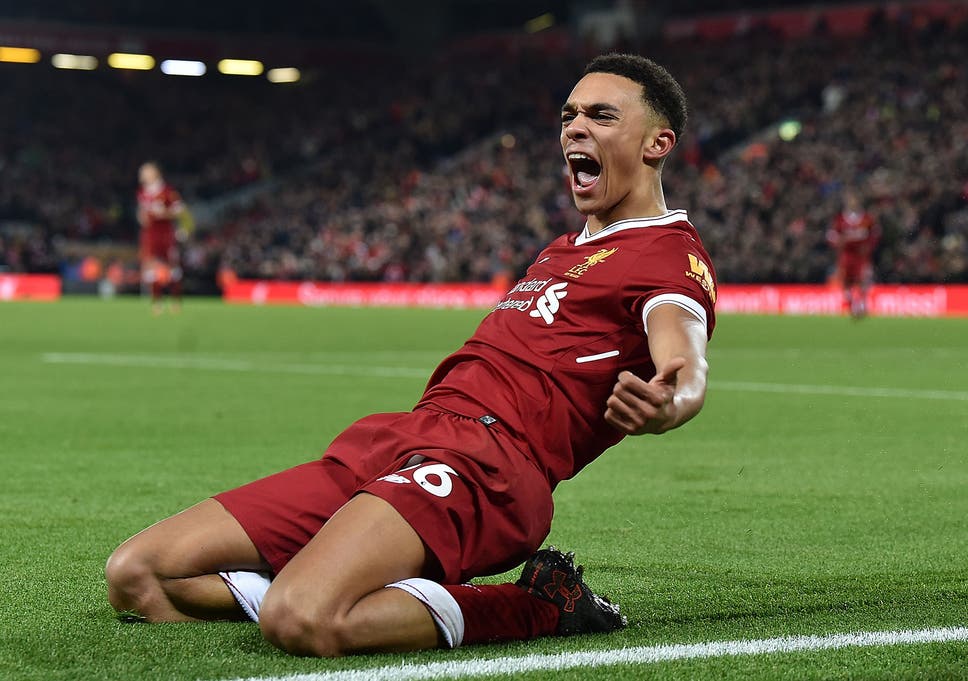 Trent Alexander-Arnold, or TAA, as he is lovingly known as, has been one of the many stars to have shone brightly in an impressive Liverpool season. He has been an ever-present at right-back for Liverpool, with his presence sorely missed by Jurgen Klopp in the first leg of the semifinal tie against FC Barcelona. He showed just how important he is to his team by setting up 2 goals in the 4-0 routing of Barca in the second leg.
But that is just one instance of how impressive the youngster has been. He has recorded a whopping 16 assists in all competitions this season, matching the world-class talents of Eden Hazard and Christian Eriksen in terms of goal creation. The youngster is still just 20 and has room for improvement defensively, but at this moment, for his age, he is one of the best right-back in European football.
3. Jadon Sancho
Jadon Sancho has been absolutely terrific this season. He has definitely been the player of the season for Borussia Dortmund in a campaign which saw them run FC Bayern Munich down to the last day for the league title. It ultimately ended in heart-break, but Jadon Sancho scored, yet again. He has been absolutely insane this season, scoring 13 goals and assisting a further 19 in a top-notch breakout campaign.
His numbers are marginally better than that of Ousmane Dembele's 2016/17 campaign, with Sancho's play leading directly to 32 goals while that of Dembele's leading to 31 goals. This justifies the €100M price tag, given Dembele was bought for almost the same tag. Sancho has quick feet, can take any defender on one-on-one and he also matches the technical skills with deadly finishing. Add to this the fact that he is just 19, and he becomes a player who can walk into any team and instantly improve it. He has been a regular outlet of goals for Dortmund and has got to be one of the best talents Under-21 in the world.
2. Matthijs de Ligt
One glimpse at this tall and muscular centre-back and forwards will sweat playing against him. His physical development is years ahead of his actual age of 19 years. This makes everything he does even more impressive. Add to that the fact that he is the youngest captain in the history of AFC Ajax and that he scored big goals in the Quarterfinals and Semifinals of the UEFA Champions League, and he immediately pops out as one of the talents of the era.
de Ligt has the world on his feet, with his perfect sense of positioning, beauty and poise with the ball on his feet and his ability to out-muscle and out-power attackers. He is on his way to a European heavyweight, with FC Barcelona touted as one of the destinations. He could very well walk into any club in Europe and improve it instantly. Such is his technical ability, that de Ligt, with a domestic double and Champions League semifinals at the age of 19, marginally misses out on the best Under-21 title.
1. Kylian Mbappe
It is tough for any player Under-21 to come even close to what Kylian Mbappe has been doing. And he has not been doing it just this season. He has become one of the best centre-forward in Europe at the tender age of 20. Mbappe has been to the UEFA Champions League semifinals, won the Ligue 1 thrice and has won the biggest football competition of them all, the FIFA World Cup.
He did not win the World Cup simply by being a squad player or being a part of the team, he won it by being the main man for his country, scoring 4 goals, which directly led to 2 huge victories. His performance against Argentina in the entertaining 4-3 victory made fans and pundits stand up and tout him as the heir apparent to the genius in the opposition himself. Mbappe has been lighting up European football for over 3 years now, and there is no player Under-21 who can come close to the French speedster.
Do you agree with my list? Do you think I missed someone? Get in touch with us at contact@indifoot.com or find us on instagram, twitter and facebook.
To read the first half of this article, click here or download the indifoot app.