Oleh Romanovych Luzhny
10 Oct 2017
Indifoot
0 Likes
0 Comments
1022 Views
Oleh Luzhny is no less than a celebrity in Ukraine because of his footballing exploits
Oleh Romanovych Luzhny, born in Lviv, Ukrainian SSR, Soviet Union, was a right-back by trade, who had a very decorated career in Ukraine because of which he gained immense popularity, becoming a household name. Luzhny was a part of the famous Sports School Karpaty graduating in 1985 at the age of 17 to join Ukrainian club Torpedo Lutsk. The 17 year old was immediately fast-tracked into the clubs first team setup, becoming an integral part of the club. Lutsk played in the third division of Soviet Unions football league.
Luzhny played 88 times for the club over a period of three years, gaining valuable first team experience as well as cementing his status as one of the hottest right-back in the country. From Lutsk, Luzhny moved to SKA Karpaty Lviv, a club part of the 2nd division of Soviet Unions football league. Luzhny was a regular fixture in Karpaty Lviv as well, playing 29 times in his first season for the club. His impressive performances meant his first season with the club turned out to be his only season at the club, as he received an offer from Dynamo Kyiv.

It was a meteoric rise for Luzhny, a right-back who was playing in the third division of Soviet League in 1988, and was now a part of Dynamo Kyiv, a first division team. In 1989, Union of Soviet Socialists Republic, USSR, selected Luzhny for his maiden call up to the National side. Luzhny would go on to play for USSR 8 times before the dissolution of USSR, pledging his allegiance to Ukraine after the split. An injury prevented Luzhny from participating in the World Cup, and as it turned out, this was his best chance of playing at a FIFA or UEFA finals tournament, as Ukraine failed to qualify for any major tournament.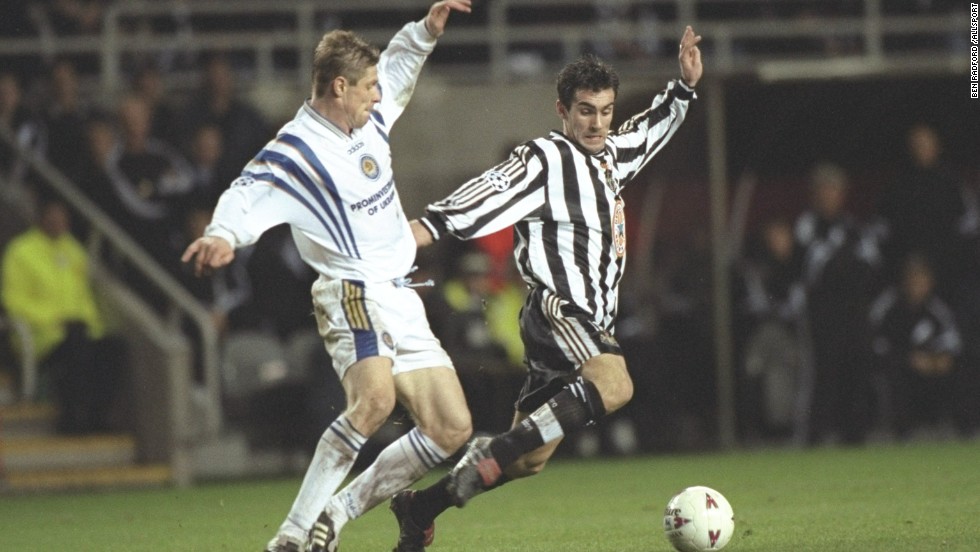 Luzhny was signed from second division side Karpaty Lviv, a shrewd signing which solved Dynamo's right-back problem for a decade
Luzhny was the first choice right-back at Kyiv, and he enjoyed a dream debut season at the club. Dynamo Kyiv won the Domestic treble, winning the Domestic league as well as the Domestic Cup competition. As the tensions rose in the country, Dynamo Kyiv's performance dipped. They finished 5th in the following season, with the country split throwing Dynamo Kyiv into the Ukrainian League. After losing out on the domestic title in the first season in Ukraine, Kyiv asserted their dominance by going on to win the league from 1993 to 2001, a dominating nine times.
Oleh Luzhny, at the age of 24, became the captain of Dynamo Kyiv. He captained the club for 7 years, winning the domestic league throughout his captaincy, along with four domestic cup wins. It was a dominant reign, and Luzhny was a key part of that reign, shoring up the right hand side of the pitch as well as bursting down the flanks on every opportunity. Under Luzhny, Dynamo Kyiv defeated Barcelona 3-0 at home and 4-0 away from home in the Group Stage, en route to topping the group. Eventual finalists Juventus knocked them out at the Quarterfinals stage, who themselves lost the title 1-0 to Mijatovic goal for Real Madrid.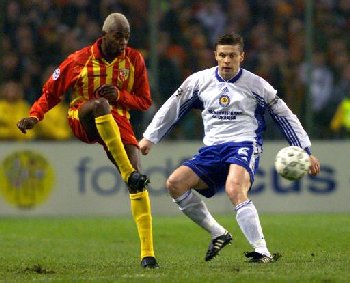 Luzhny took part in many a European adventures with Dynamo, defeating big guns and exciting their fans on quite a few occasions.
In the following season, Kyiv eliminated Real Madrid 3-1 on aggregate in the Quarterfinals stage before going down fighting to Bayern Munich in the semifinals 3-4. The young Andriy Shevchenko was their top scorer, as well as the Champions league's top scorer, scoring 8 times. Luzhny's Kyiv had eliminated English Premier League side Arsenal in the Champions League, and the captain had caught the eye of Arsenal Manager Arsene Wenger. Thus, after representing Kyiv more almost 350 times in all competitions, captaining the club for 7 successful and trophy laden years, the 31 year old Luzhny decided to take on a new challenge, moving to England and Arsenal.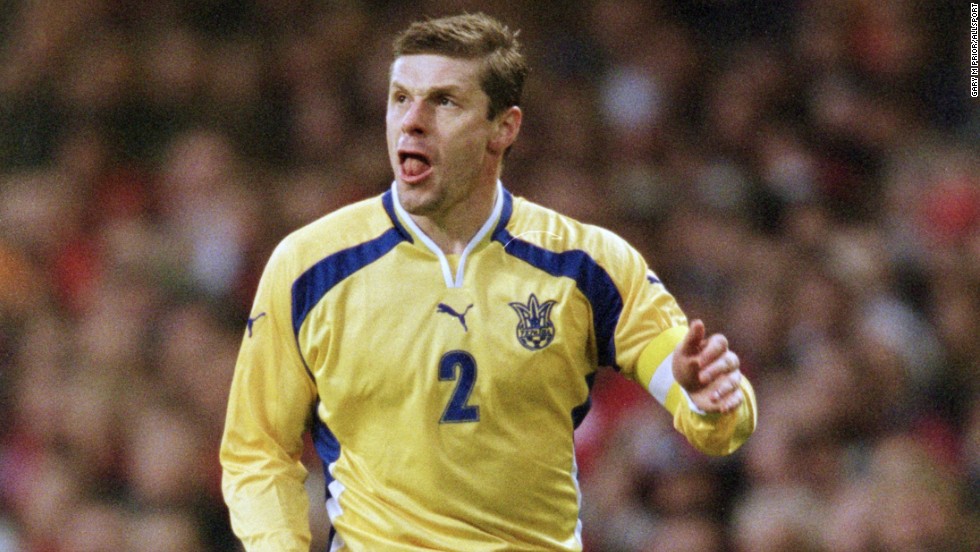 Luzhny Captained Ukraine into a new era, although success was hard to come by.
Meanwhile, Luzhny had become a regular starter for the Ukrainian National side and he was soon made the National team captain. By the time Luzhny retired from National team football, he had captained his country for 39 times, passing the club captaincy to another Ukrainian legend, Andriy Shevchenko. Luzhny had a dissapointing National team career, given his immense club level success. Ukraine failed to qualify for three major tournaments under his captaincy, as they failed to make it to a tournament finals under his stewardship.
Luzhny was an able deputy to Lee Dixon, fitting in seamlessly whenever he was called upon
Luzhny was signed by Arsene to compete with Lee Dixon for the right-back spot. While Luzhny could never completely replace Dixon, he did play frequently for the club. Luzhny appeared 31 times in his first season at the club, with 24 of them being from the start. He had a terrific start to his career in England, winning the Community Shield very early in his debut season for the club. Luzhny played in the Premier League 16 times from the start, which indicated that he and Dixon were played in rotation, with Dixon amassing 28 league appearances, clearly edging Luzhny in the first team.
Luzhny played 28 times in his second season at the club, again being used in rotation with Dixon. Arsenal finished the season empty handed, with Arsene feeling the pressure as the fans demanded trophies. The fans got what the demanded in the next season, as Arsenal won the Domestic double, defeating Chelsea 2-0 in the FA Cup Finals along with finishing a comfortable 7 points above Liverpool to win the FA Premier League. The 34 years old Luzhny could only amass 26 appearances in all competitions, playing 18 league matches. In his last season at the club, Luzhny, who was 35 now, played just 24 times, including the FA Cup finals, with many opining that his last match for the club was his best performance for Arsenal.
Luzhny, after winning two FA Cups, two Community Shields as well as a FA Premier League, joined newly promoted Wolverhampton Wanderers. Luzhny was never a first team regular for the Wolves, with the 35 year old playing just 10 times in all competition. Wolves tragically got relegated after just one season in the top flight, and Luzhny was released from the club after playing just once. Luzhny winded his career down in Latvia, playing for FK Venta as a player-manager. he retired officially in 2005 and joined Dynamo Kyiv as an assistant manager for the following season.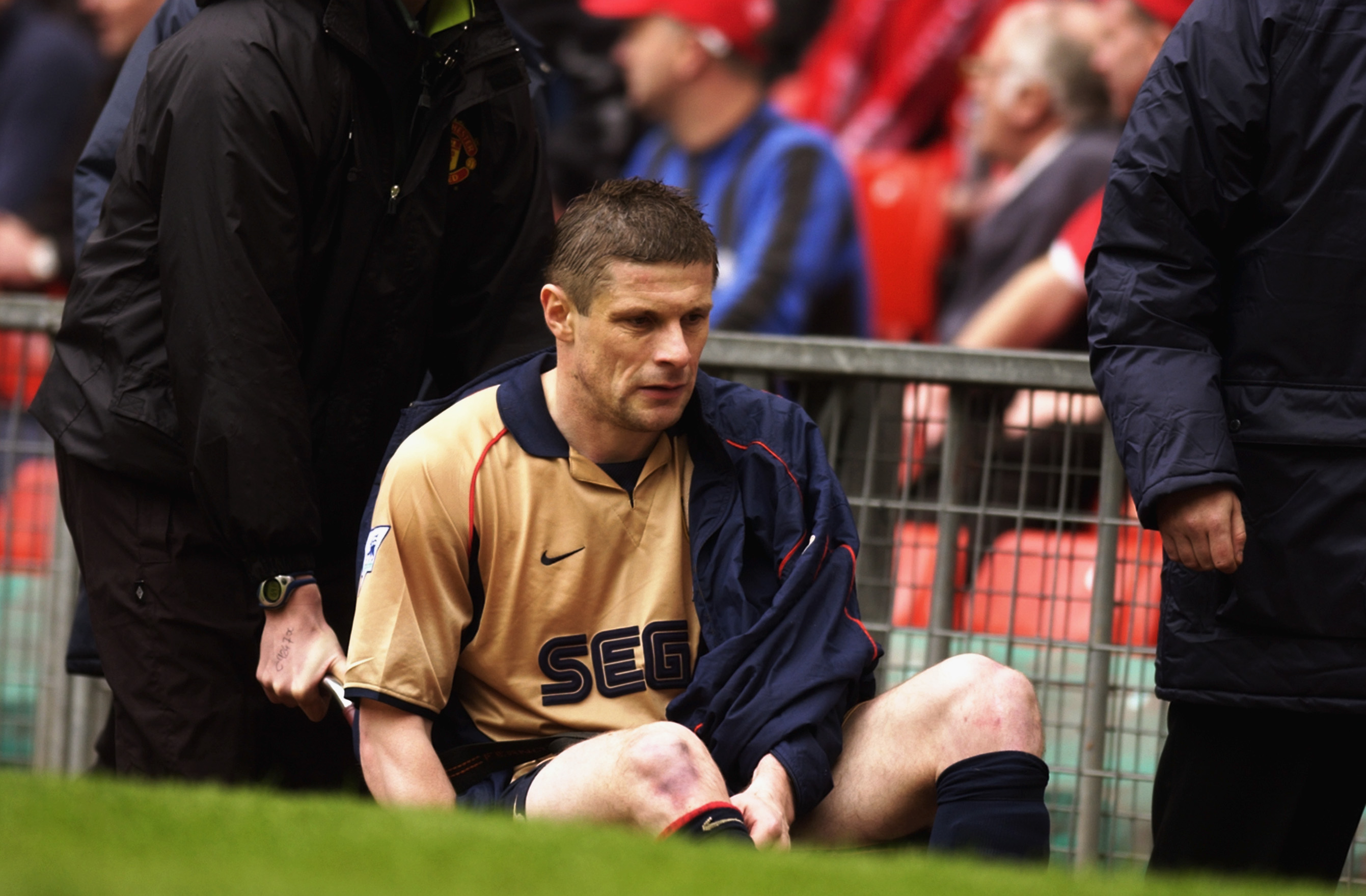 Age caught up with Luzhny pretty late, as the 37 year old finally hung up his boots while managing the Latvian side Venta.
Luzhny was a Ukrainian icon, who was adored by both Dynamo Kyiv and Ukrainian fans. He played over 50 times for his country and 348 times for the Ukrainian heavyweights, with his first team place never in doubt at the club. Luzhny played almost 600 club games in a 20 year long career, spending a majority of his career in USSR/Ukraine before moving to England for a new challenge very late in his career. Luzhny is a Dynamo legend, one who has been voted into the Ukrainian team of the 20th Century by the people of Ukraine, and one who will forever be remembered for his contribution during Dynamo's dominance in Ukraine.