"Our major objective is to play in World Cup" - Technical director Isac Doru
25 May 2019
Indifoot
0 Likes
0 Comments
562 Views
Isac Doru, the technical director of Indian football, was appointed by AIFF on the back of an impressive resume which includes working as the Youth manager of OGC Nice, Al Hilal, Al Sadd and Romanian Under-19 team. He will best be remembered to work alongside the legendary Arsenal manager Arsene Wenger when the Frenchman was stationed in Japan.
The Romanian has a special affinity towards young players and will be charged with the tedious job of pushing more and more youngsters into the National setup and making sure there are necessary infrastructure for it.
Alongside National team head coach Igor Stimac, here are the exclusive excerpts from Isac Doru's first ever press conference as the Technical director of Indian Football:
How has your experience in India been so far?
"First of all, we should congratulate the former head coach and staff for the progression and the game that the team has played. I am feeling privileged to have connected with the All India Football Federation.
I truly feel that Indians have the passion. I'm happy to have worked with young, dynamic, passionate staff and it's easy to communicate with them."
How can India qualify to reach the FIFA World Cup?
"We can't deny that our major objective is to play in World Cup. After spending 2 weeks in the country, what I can say, realistically, is that we need time to achieve it.
But, on the other hand, India is not a new nation in football. In the 70s, we were one of the top nations of Asia and we have to be proud of that.
Indians have the passion, energy and that's what is needed to reach there. If all of us work together, the target will be achieved sooner or later. It's not only the team's target, it's a national target and we all have to work together towards it."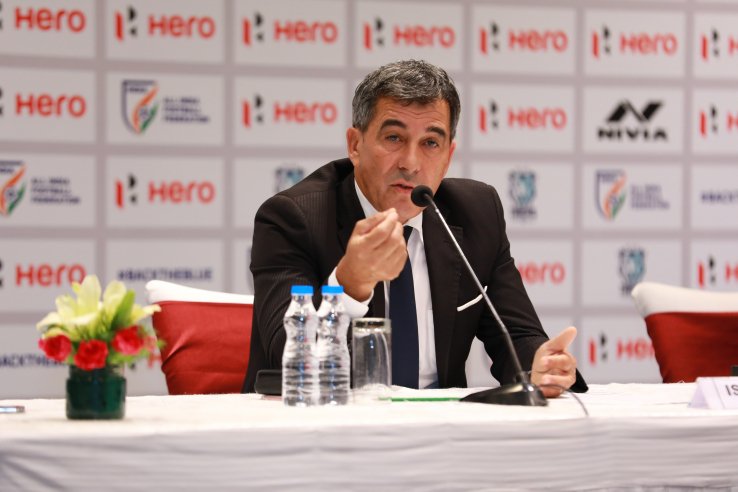 What should be our approach to the game to improve it?
"We have to understand and adapt the modern game. It has to be synchronized, which is the most important aspect of modern football. When we are defending, we have to keep an eye on attacking, and vice-versa. That's how modern football operates nowadays."
Do you think parallel leagues hinder Indian football's progress?
"Watching the system closely from within, I say it's not a conflict. At the end of the day, it's all about Indian football.
We should focus on the quality of the games, not the quantity. Say, if the players run 8.5 km in a game, it'll be difficult for us in the international games, where a player runs 13.2 km. We have to have a global understanding of all the leagues and we need to work together to match the level."
How do you plan to move forward?
"We have to learn from the past. We have to discuss, find the solution and implement the same as a nation. We have to chalk out our principles and work towards a synchronized, possession-based philosophy. I have already sat with different coaches and now I'll invite the players who played in the 70s.
What I feel is that Indians are very agile. What we need to improve is the coaching system and coach education. Say, in one game, there're 128 attacking actions and in another game, there're only 20. Which one will the fan like? India is a fast, dynamic nation and we need to focus on that.
It's one of the principles and that's what we should implement across age-groups, especially, the golden age-group comprising U-8s, U-10s and U-12s.
We have laid down the strategic plan for the next 4 years and all of us including Igor, other age-group National team coaches, club coaches, and the former players have to sit down and discuss how we should move forward."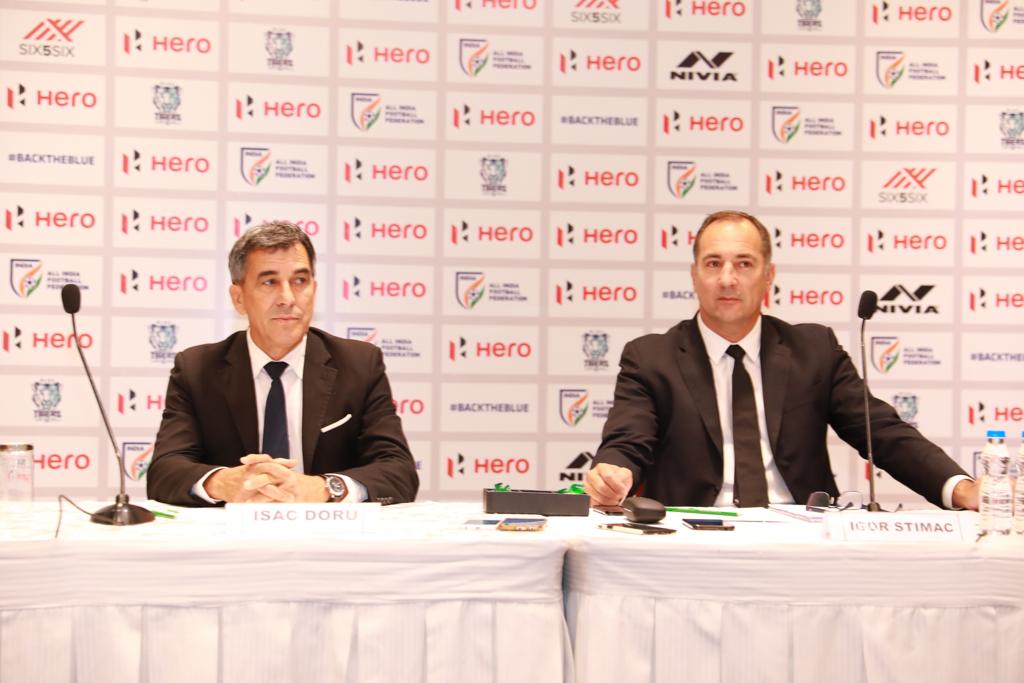 With the King's Cup and the Intercontinental Cup coming up thick and fast, what are your expectations from the Indian team for the upcoming tournaments? Will Igor Stimac get off to a quick start or will he face big issues managing a new and completely different side? Get in touch with us with your thoughts at contact@indifoot.com or you can reach out to us on instagram, facebook and twitter.