Ozil, Mustafi, Koscielny OUT; Carrasco, Bielik IN. The changes needed at Arsenal this summer
22 Jun 2019
Indifoot
0 Likes
0 Comments
819 Views
Talk to an Arsenal fan, and he will say that last season was a step up for Arsenal, following the departure of Arsene Wenger. Arsenal had an identity, players had defined roles and Unai emery instilled winning mentality into the mediocre players. This was epitomized by their 22 game undefeated run in the middle of the season.
But ultimately, failure to secure a top 4 finish and a hammering by Chelsea in the UEFA Europa League finals saw Arsenal fail to qualify for the UEFA Champions League for a third successive season. Unai Emery could still not solve Arsenal's defensive woes and away day blues. Arsenal conceded 32 goals in their 19 away games, bagging just 25 points out of a possible 57.
Arsenal need a major overhaul this summer, and with just €40 million allocated for the summer business, Unai Emery needs to add some cash by offloading players who haven't been doing well for a long time. Some of the players that need to be offloaded are:
OUTs
Mesut Ozil:
Mesut Ozil registered just 2 assists all season, 3 less than Hector Bellerin, who missed a majority of the season due to a long term injury. Ozil had the same number of assists as Sokratis and Lucas Torreira, both defensive minded players. He basically did not add anything to the team, instead causing defensive deficiencies.
Shkodran Mustafi:
While we might not be able to criticize Shkodran Mustafi using statistics, his poor decision making on the ball, unnecessary dribbling which opened up spaces for opposition counter-attack, poor clearances and bad positioning constantly put his defenders under extra pressure. His defensive frailties are too big to ignore, thus making him a big liability and one who needs to be shown the door.
Laurent Koscielny:
Laurent Koscielny has been a brilliant servant of the club, but he has been on the decline from the last two season. Koscielny showed inconsistency in the big games, with his mistakes in the air and lack of physicality on the ball leading to big pressure situations. His pace has also declined considerably, as it to be expected from a 33 year old player. Koscielny has been a legend at the club, but for Arsenal to progress under Unai Emery, he needs to be moved on.
Nacho Monreal:
Nacho Monreal is another player who has been a consistent performer who has done a job when called upon. Whenever he has played as a left-back, Arsenal have lacked creativity and forward thrust when moving forward. As a centre-back in a back three, Nacho is weak in the air and has failed to develop an understanding with Sead Kolasinac at left-wing back. Monreal is 33 year old and Arsenal need to focus on reducing the age and increasing the speed of its backline, making Monreal a casualty of this philosophy.
Mohammed Elneny:
Mohammed Elneny has always been a curious signing. His passing is awful, his defensive abilities are questionable and he doesn't have the tactical discipline to play under a tactician like Unai Emery. He has been poor whenever called upon and has to be moved on so that youngsters like Joe Willock and Matteo Guendouzi get more chances in the first team.
INs
Yannick Ferreira Carrasco:
The Belgian international was a hot winger when he left Monaco for Atletico Madrid. But an inconsistent run in the first team saw him surprisingly move to China. The winger is still just 25 years old and has retained his place in a star-studded Belgian squad. Carrasco is a potent and direct winger and will add a lot of creativity and speed on the wings, something in short supply at the club right now.
Krystian Bielik:
Everything Bielik touches seems to be turning to goal. The young Pole was one of the star performers for Charlton Athletic as they secured promotion into the Championship. Bielik kept 18 clean sheets in 34 games with Charlton and has been on song for Poland in the ongoing UEFA U21 Euros. Bielik has been constantly sent out on loan by Arsenal ever since he signed for them, and he needs to be integrated into the first team to replace Laurent Koscielny in the long run.
William Saliba:
18-year old William Saliba has been compared to Raphael Varane and the St. Etienne defender has been a consistent performer for the short span he has been playing. He has earned rave reviews by pundits of Ligue 1 and his agent has already accepted that Arsenal are interested in signing him. Arsenal need to freshen up their backline and a young and exciting prospect like Saliba is exactly the kind of signing Arsenal need right now.
Ryan Fraser:
Arsenal need a creative attacking midfielder who can unlock defenses and create big chances. They thought they had one in Mesut Ozil, but ever since he has signed a new contract with a bumper wage package, he has stopped playing football. Ryan Fraser recorded 14 assists on top of his 7 goals last season, that too for a club like AFC Bournemouth. Imagine how well he could perform with lethal striker duo Aubameyang and Lacazette in front of him. Arsenal are desperate for a new lock picker and Fraser just might be the answer.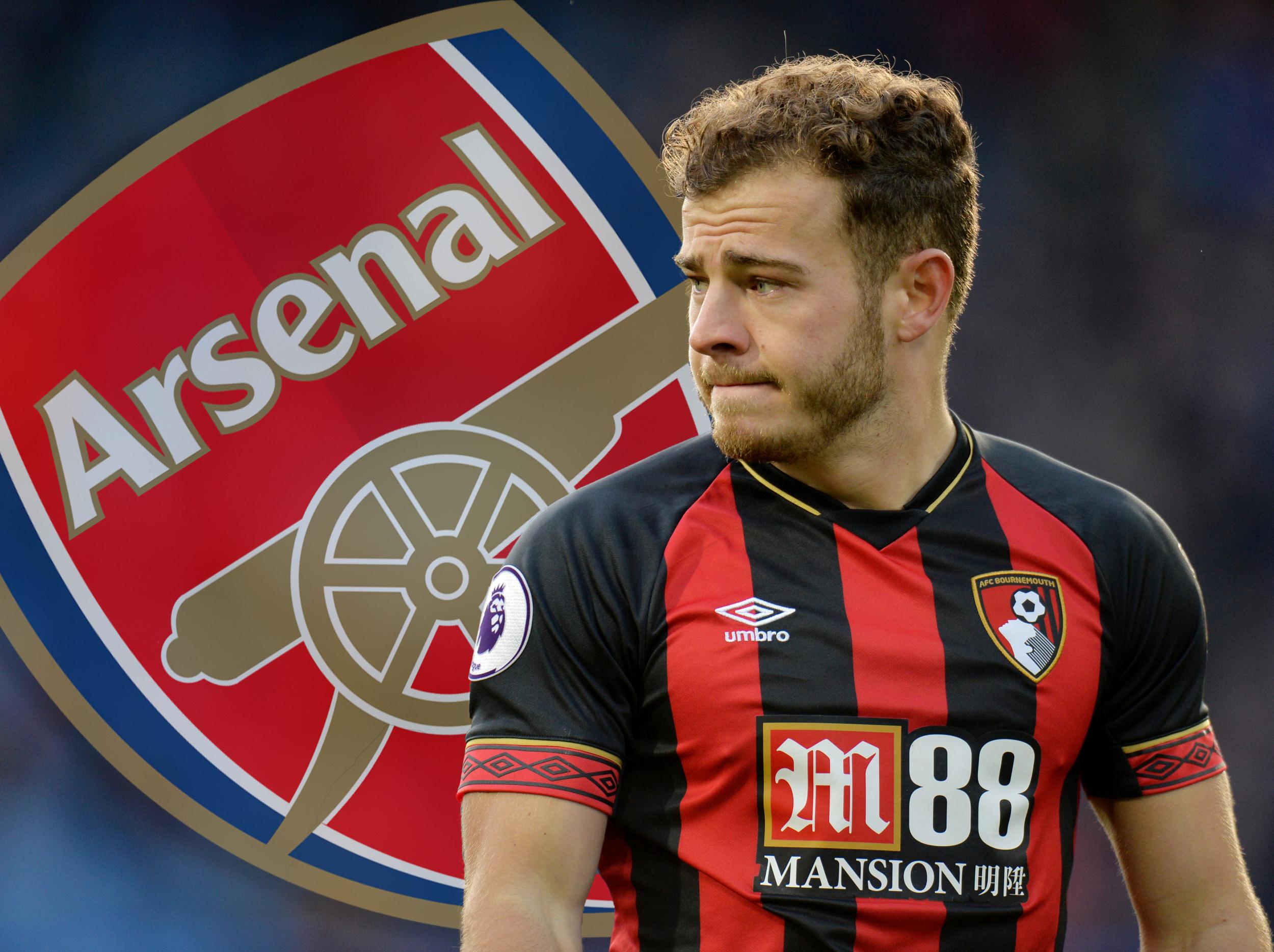 With a small transfer budget and rumors linking Arsenal to low-key targets, Unai Emery will have to rely more on the tactical part for the game rather than relying on individual brilliance to win games. He still has a lot of firepower in his squad, and with the right additions, Arsenal just might bridge the gap between them and Tottenham occupying the 4th spot.