Rashford, Jovic, Havertz: Top 10 Under-21 players in Europe (1/2)
17 May 2019
Indifoot
0 Likes
0 Comments
933 Views
While superstars like Lionel Messi and Cristiano Ronaldo are running down the clock on their career, there are up and coming superstars who are making a killing in Europe. Here stars are making heads turn and are commanding insane fees as elite clubs scramble to sign them. Indifoot takes a look at the top 10 Under-21 players who are currently playing in Europe.
Do not expect Martin Odegaard or Ryan Sessegnon to be on this list though!
10. Marcus Rashford:
It was a tough decision to fit Rashford into the top 10, but given his performances for a top top club like Man Utd, he has made the cut ahead of the likes of Lucas Paqueta and Christian Pulisic. Rashford has enjoyed a rapid rise to stardom, scoring two braces in his first two games, one of which was against Arsenal.
Rashford topped it all by scoring on his full International debut for England, marking a glorious beginning to his career. Scintillating pace, brilliant dribbling skills and a great awareness of his surroundings have helped cover the indifferent season Rashford has had this time around and put him in the top 10 players Under-21.
9. Vinicius Jr.: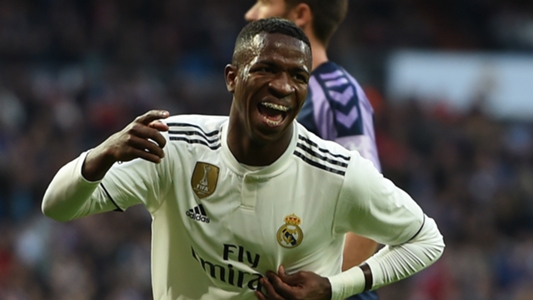 Vinicius Jr. can dribble. Vinicius Jr. can play direct football. Vinicius Jr. can cross. Vinicius Jr. can shoot. Vinicius Jr. has a brilliant name. Enough said.
Vinicius Jr. has been a phenomenal revelation this season. With Real Madrid struggling with post-Ronaldo hangover, Santiago Solari took the opportunity to play Vinicius Jr. regularly in the starting XI, something Julen Lopetegui refused to do. This has reaped rewards on the pitch, not in terms of numbers, but surely in terms of results. Vinicius is that magnet which attracts defenders towards him, opening up spaces and creating huge chances for his team-mates to capitalize on.
His season though, was hampered by a 3 month injury lay-off, meaning his development had to take an abrupt halt. Vinicius is still feeling his way back in the team, but with Luka Jovic and Eden Hazard incoming, Vinicius will form a deadly and destructive trio, running opposition defenders ragged and wreaking havoc on the wings.
8. Luka Jovic:
Luka Jovic is in the form of his life. The 21 year old, who was deemed not good enough by Benfica and was slapped with just €15.5M buyout clause, has light up the Bundesliga. Jovic has scored 27 goals in 46 games this season, earning himself a move to Real Madrid on the back of his brilliant season.
Jovic is strong and can carry himself on the pitch against humungous defenders. He is technically gifted as well, with his goals very well distributed between his left foot and right foot. Moreover, Jovic is a brilliant header of the ball, with his huge frame and Ronaldo-esque hanging time creating big chances. Jovic is tearing it up in Germany and has made the World notice his talent at the tender age of 21.
7. Gigi Donnarumma:
Gianluigi Donnarumma is the long term heir and the successor to the legendary goalkeeper Gianluigi Buffon. Donnarumma has been a regular starter at AC Milan since the nimble age of 16, and he is still only 20. Donnarumma has already played professionally 162 times, The giant of a goalkeeper has kept 60 clean sheets already, with his cat like reflexes gelling well with his insane reach.
Donnarumma, like Rashford, has had an indifferent season this time around, with high profile mistakes and rush of the blood brain freezes leading to Milan losing crucial points and still struggling to make it into the Champions League. But at the age of 20, if you have played 160+ games, you have to be one of the best player Under-21, and Donnarumma rightfully is that.
6. Kai Havertz:
Billed as the next Mesut Ozil, Kai Havertz has at times single-handedly carried his Bayer Leverkusen team into a fight for the top 4 places. It is tough to believe that Havertz is still just 19, given how important he is for Leverkusen. The team is built around him and Julian Brandt, with Havertz playing the role of the playmaker who can bang in the goals.
The guy has got beautiful vision, he's got the technical ability to paint the picture he sees and he is also gifted with a brilliant finish. The boy has scored 19 times and assisted 7 more, repaying the faith put in him by Leverkusen. Havertz is absolutely on fire and unless he decides to stay on for one more season, has a starting XI spot at FC Bayern Munich reserved. Big things are expected of the German and looking at him this season, it looks like he will come good on those expectations.
The top 5 will be revealed tomorrow. Download the indifoot app to get the blog as soon as it is published.
Who will make it in the top 5, who missed out from the top 10? Write to us at contact@indifoot.com or reach us at twitter, facebook and instagram.