Rising Stars - Naby Keïta - 21 and Yan Dhanda - 17
02 Oct 2017
Indifoot
0 Likes
0 Comments
764 Views
Naby Keïta – 21

A young Midfielder playing for Leipzig, who is also comfortable playing on the wings
Much of the football world is unaware of this promising asset outside Austria. But, just within two years of playing in Austria, this young Guinean footballer was named the player of the year. Now, he is proving his metal, brushing shoulders with some of the biggest stars in football in the Bundesliga.
He is a very dynamic, fast and aggressive player and suitable for box to box play. Due to this he has been frequently compared with Chelsea's Kante. Many of the scouts have an eye on him. Given the fabulous form he had at his previous club where he netted a dozen times and was also on the scoresheet for 8 times in his first season in the Bundesliga. It's difficult to ignore the fact that if he develops at this pace, he can be the next best player in his position. He has appeared 30 times for his team and apart from netting 8 times has also provided 7 assist. In all, being involved in 15 goals is something worth mentioning.
Yan Dhanda - 17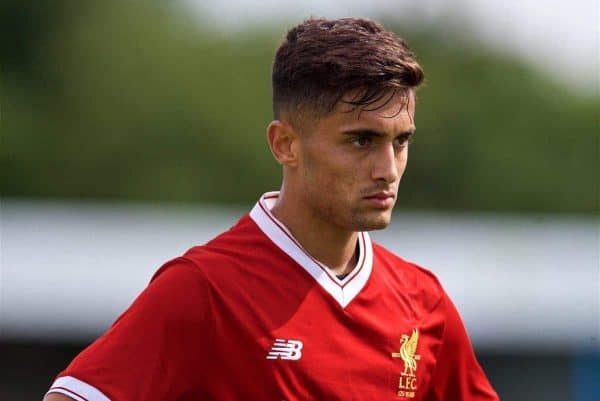 Yan Dhanda became the first Indian origin player to sign a Premier League contract
The first Indian origin player to sign a contract with Premier League giant Liverpool. The seventeen-year-old youngster, born in Birmingham has spent time with Walsall, Aston Villa and Birmingham City before finally joining West Brom academy. His qualities were so impressive that Arsenal and Liverpool got their eyes on him. Finally, Liverpool purchased him for £200,000. Currently he has represented Liverpool's U-18 team and also has received the opportunity to train with the first team.