'Scholes should be Man Utd director of football & sell Pogba!' - Mino Raiola in incredible twitter r
23 Aug 2018
Indifoot
0 Likes
0 Comments
495 Views
The Premier League is back. Which means, media focus on individual players is back too. This new series will bring you all the important information and quotes from the players themselves as they talk to the media and express themselves. From Vincent Kompany to Henrikh Mkhitaryan, here are the best bits from match week 2:
Richarlison on his quick goalscoring start at Everton:
"I feel more prepared, I already know the rhythm and style of the Premier League, which helps me on the way to the achievements. I want to be the top scorer of the league, take Everton back to the Champions League and reach the Brazilian national team.
"I was anxious during the call-ups on Friday. I watched with a lot of expectation, but sadly it wasn't this time. Even so, I'm still hopeful and I want to be prepared if the opportunity arrives in the future."
Mkhitaryan urges patience from Arsenal fans:
"It's not too different but there are different things because there is not people playing in the same way or thinking in the same way, the philosophy is different. Emery kept the philosophy of Wenger but is building something new on it. He knows he can give something different to this club, like the balance between attack and defence. It's not easy but I think he's doing it in the right way.
"We have to keep working because we have a new manager, a new philosophy and want to play in a different way than before under Wenger. It's not too easy but we are trying to achieve that and do what the coach is asking from us. He wants to play football and dominate the game and that's what we're doing, we're not just kicking the ball up front.
Kompany on complacency and Premier League ambitions:
"I can only say it's different from previous years we have won the league. I think everyone has been warned enough as well. No team in the last nine seasons has been able to repeat and win the league. There's been so many warnings we have had and every single time we almost have to fight against ourselves and our nature, not to fall in the same trap as the other teams have done, my teams included a few years ago.
"But I can see that everyone is training hard. There's so much competition in the team that we have to anyway. If I can say one thing, you are never guaranteed to win the league. But if we can compete then we will have done something that no other team has done since the last nine years."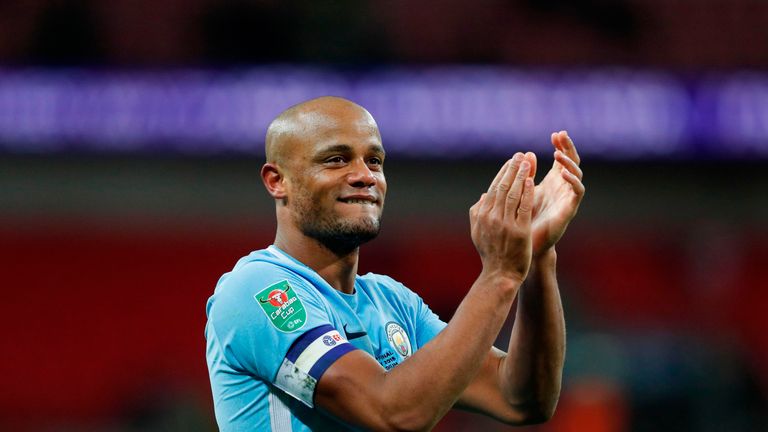 Wilfried Ndidi on signing a new deal with Leicester City:
"Honestly, I'm happy because having fans like Leicester fans means a lot to players like me. I'm very, very happy about it. It gives me a lot of joy, because it's not just me. Supporting the team makes me happy. With them pushing the team, everything goes well and everyone is happy. I'm so happy and comfortable with everyone – the coaches, the players, the staff and the people working here. I'm very happy because everyone is friendly."
Morata has huge expectations from himself for the new season:
"The injury last season was very bad for me and my head, but when the ball goes into the net everything changes. Your mind isn't blocked anymore and I hope now I can score a lot of goals.
"For sure I want to score more than 30 goals, but I would prefer to score 15 or 20 and for us to win the Premier League or another big trophy. I want to score many goals but the most important thing is the team."
Lindeloef was not a defender from the beginning:
"When I was younger, we had a market in my hometown in Sweden that sold different shirts there. My mother brought me a Barthez shirt, so that's why I wanted to be a goalkeeper. I wanted to be a striker as well but, in that moment of my life, I wanted to be a goalkeeper."
Firmino is not going anywhere anytime soon:
"In my whole life, I never thought that I would get treated like I do here. It's a huge ­responsibility and we can only give ­everything back to the ­supporters that we can. The Premier League is our main challenge, but also Europe, after ­reaching the final against Real Madrid and falling down last season. That left us with a bad taste in our mouths, but we have to be patient and go game by game to achieve what we really want this time."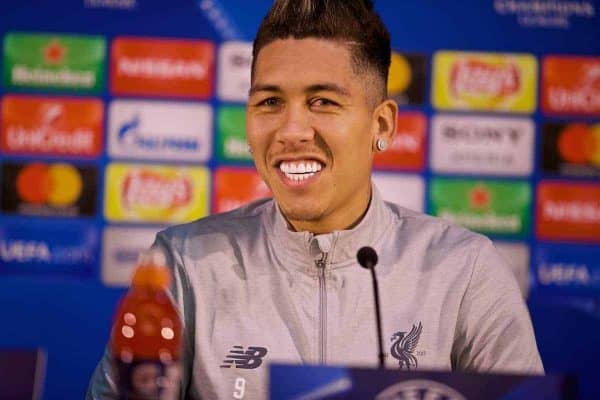 Evans builds up Maguire to United level:
"I think he's got the lot. Physically he's got it and he's good with the ball. His technique is fantastic and I think he proved that throughout the World Cup. He has great ability and he's very composed. I'm looking forward to playing alongside him – if I get the nod. I'm certainly looking forward to see him playing more often.
I think if he went to any top club he would fit in no problem. There's no reason why he couldn't play for Manchester United. He's got the ability to do it. In the few days I've seen him since he's been back, he's obviously an outstanding player."
Kovacic on why he chose Chelsea:
"I am happy because of victory, the most important is that team played good. I feel fine, I miss rhythm but I just joined the team. I am working fine and improving. It was important for me after three years without continuity of play in Madrid, to find a team and coach that want me, and that happened in Chelsea."
Cristiano Ronaldo on father figure Alex Ferguson: (bonus)
"Of course, in the beginning of my career he was so important to me because I moved from Sporting to Manchester and had that Portuguese mentality – too many stepovers, decision making was not the best. So he taught me how to do it. In the Premier League they don't fall over so easy, they are tough. As I've said many times, he taught me everything. He was like a father to me. He helped me a lot at Manchester United."