Sudeva FC tie-up with a Spanish club
26 May 2018
Indifoot
0 Likes
0 Comments
718 Views
Sudeva Moonlight FC was started in 2014 by two young entrepreneurs, Mr. Anuj Gupta and Mr. Vijay Hakari with an aim and a common passion for raising the standards of football training in the country. The organization runs grassroots programs for potential talent, starting from the age of 9 years, right up to the senior level. Along with running a residential academy, they have also participated in the 2nd Division I-League consecutively for the last two season.
Today, the club owners confirmed that they have bought 85% Stake in Spanish fourth-tier side Olimpic Xativa. The club was founded in 1932, and from that date on remained the main representative of the Town of Xativa, in the province of Valencia. From the 2011 season up until the 2015-16 season, the club played in the 3rddivision of Spanish League. One of the most notable players of the club was former Real Madrid and Colombian International, Edwin Congo, who last represented the club in the 2008-09 season. Quite Interestingly, former Salgaocar player, Angel Guirado, who played for the Goan club back in 2012 is also a former Olympic Xativa player.
Presently, the club play at the Campo de Futbol La Murta ground in Xativa, with a capacity of 9,000 spectators, 2000 seated.
Of late, one of the biggest achievement of this Eastern Spain club was when they faced Real Madrid in the Copa Del Rey's round-of-32, on 7th December 2013 and managed a 0-0 home draw.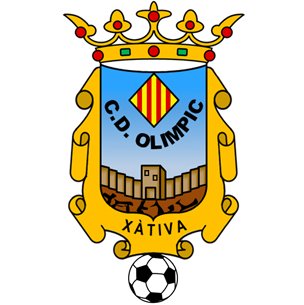 Owner of Sudeva FC believes this acquisition of the Spanish Club will facilitate the budding Indian footballers in realizing their dream of playing league football in Spain. He further plans to bid for the corporate entry into I-League, next year and if it happens, Delhi will become one of the few cities in the Country that can boast of having both I-League and an ISL team.
In 2016, Sudeva bought Moonlight FC, a Delhi based senior division club. Sudeva Moonlight FC debuted in I-League 2nd Division League in the 2016-17 season. They are the first and up till now the only residential football academy in Delhi-NCR. Their football pitch was also selected as the official training venue for the last year's FIFA U-17 World Cup. In fact, two of their boys were selected in the U-17 FIFA World Cup.
After snapping up 85% of the share in the Spanish Club and consequently becoming the major stakeholder of the club, it now needs to be seen how much it will benefit the young talents who are already practicing or in contract with Sudeva FC in the various age groups.