The key reason behind FC Pune City's strong start
28 Dec 2017
Indifoot
0 Likes
0 Comments
581 Views
FC Pune City have been playing with a certain swagger and style this season. Having had the record of finishing 6th out of 8 teams being their best finish till now in the ISL, 4 wins out of 7 and just 1 point behind table toppers Chennaiyin FC has been a considerably improved returns so far this season. Much of it is down to profligacy on the part of their opponents Delhi Dynamos and NorthEast United FC even before the season started.
A key reason for Chennaiyin FC currently topping the table is their decision to retain three players from the previous campaign as well as signing a number of players which had already been a part of the club from the first few seasons. They invested in maintaining the backbone of the club, which resulted in a more cohesive and harmonic group.
FC Pune City have taken advantage of other teams not following suit. Marcelinho, the player who won the Golden boot at Delhi Dynamos last season, was let go by the Capital-based outfit. FC Pune CIty immediately pounced on their ill-judgement, signing him up for the 2017 season. Marcelinho had scored 10 goals last season for a side which had relied heavily on his goals to reach the semifinals in the 2016 edition of the ISL.
Marcos Tebar, the defensive midfielder who plied his trade with Delhi Dynamos last season, also joined FC Pune City for the 2017 campaign. Tebar acted as the perfect screen for the back 4, breaking up attacks and initiating counter-attacks with efficient ball recycle. Tebar had played 12 times for Delhi last season, protecting their defense perfectly. But without him this season, Delhi have struggled, while Tebar has seemlessly integrated into FC Pune City.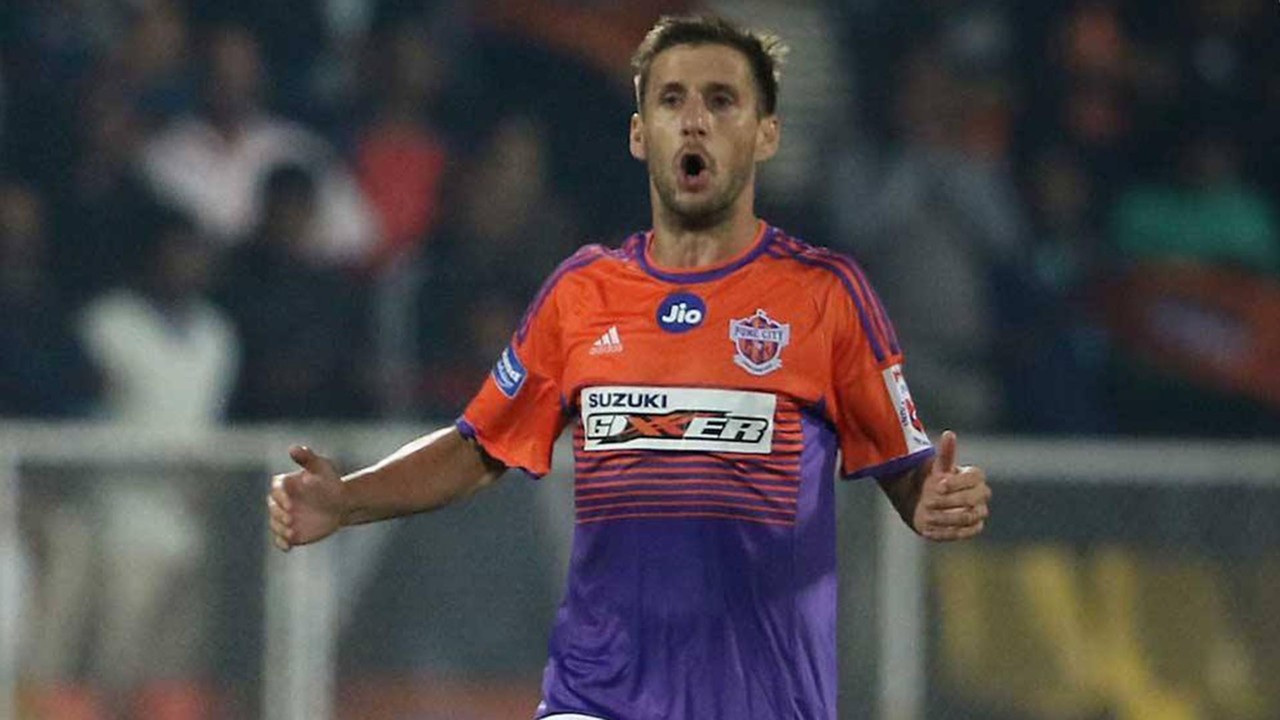 Another player, who had played a big role in his previous teams success was Emiliano Alfaro. Alfaro had scored 5 goals for the Highlanders, which helped them finish 5th last season, as they narrowly missed getting into the top 4. Alfaro has continued his form into the new season, scoring the same number of goals already, in double quick time. Alfaro has been banging in the goals for FC Pune City, and his impressive form is a key factor for a sustained challenge at the top of the ISL table.
Although it is true that retaining these players would have costed big money, but the fact that Delhi Dynamos are currently sitting at the bottom of the table while NorthEast United are ust one point and one position better off, points to a big blunder on the part of both the clubs. FC Pune City has taken the best out of both the clubs and integrated into its own club perfectly.
With more than half of the season left, FC Pune City look well on course to finish in the top 4, while the situation looks a lot worse for the Highlanders and Dynamos.