The loan spells that shaped me!
05 Feb 2018
Indifoot
0 Likes
0 Comments
617 Views
Harry Kane, the man every top club in the world wants, the striker who keeps scoring 30+ goals every season, the player who has vowed to finish his career as a one club man even though he is just 24 currently, did not have the best of beginnings. Kane started early, at the age of 8, joining Arsenal. He was released the following season and went ahead to try out for their arch-rivals Tottenham Hotspurs. Tottenham passed on the chance to sign him initially, but after drifting through the academies of a lot of clubs, Tottenham eventually signed him at the age of 11.
After graduating through the academy and earning a scholarship contract, Kane made a name for himself during the 2009-10 season. Playing for the Under-18s, Kane scored 18 goals in 22 games, making the bench in two cup matches. His impressive displays earned him his first professional contract at the age of 16. In January 2011, Harry Kane moved to Leyton Orient for a short loan spell, doing well and spring 5 goals in 18 games.
"You could see his ability. The worry was, and this is an elder statesman who grew up watching Tottenham and Arsenal, he looked like a typical Tottenham player of the 1980s. Technically very good, physically fine but of a slowish sort of pace about the way they play. Like Glenn Hoddle, very elegant but running with the ball at quite a casual pace. And that's what I saw from Harry, he looked like a Tottenham player from the past with lovely technique, good finishing ability but would he be quick enough for the Premier League?
- Scott McGleish, Harry Kane's striking partner at Leyton Orient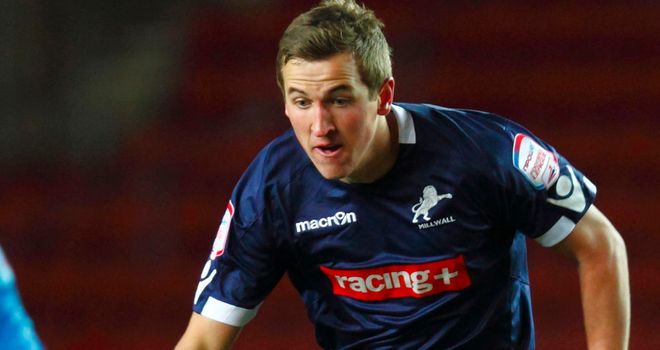 Kane came back and forced his way into the first team, making his full Tottenham debut against Hearts in the UEFA Europa League Qualifying match. It was a goalless draw with Harry Kane winning a penalty but failing to convert it. Harry Kane played every group stage game for Tottenham that season, scoring his first goal against Shamrock Rovers in their last group game. In the Winter Window, Harry Kane decided to join Championship Club Millwall along with Ryan Mason.
"It's safe to say that we probably would not have stayed up had Harry not come. It was a gamble bringing him because of his age and it being Millwall and the Championship, which is such a tough league. But he just went on a great scoring run. His goals and the way he played changed it all for us."
- Joe Gallen, the assistant Manager at Millwall during Harry Kane's loan spell
Kane scored some huge goals, under pressure, to secure Millwall's Championship future, after a close relegation scrap. 9 goals in 27 games proved decisive for Millwall, with Kane making a name for himself as an 18 years old who carried a Championship club on his shoulders, saving them from the drop to League 1. Harry himself felt that the loan spell to Millwall was the turning point in his career, turning him into the man that he is now.
"My loan at Millwall was a big part of my development. I was 18, we were in a relegation battle and it turned me into a man. I played in difficult, high-pressure games and I managed to come out of it positively. I had a great time at the club and it will be interesting to play them again. A lot has changed since I left but I'm looking forward to it."
- Harry Kane on his loan spell to Millwall
The next season was one of the toughest in his career. Kane started the season on fire, scoring a hat-trick in their preseason friendly against Southend United. He made his Premier League debut against Newcastle United that season, coming on as an 86th minute substitute. He ultimately joined fellow Premier League side Norwich City on loan on deadline day. The Norwich loan spell went downhill when Kane tore his metatarsal bone in just his 2nd game for Norwich. He was ruled out for 4 months, coming on from the bench in Norwich City's 3-4 loss to Manchester City at the end of December, 2012.
Tottenham recalled Kane due to a string of injuries to its strikers. Kane played just one match before going back on loan again to Leicester City, who were pushing for a championship promotion. Kane's new loan spell started off well, as he scored against Blackburn Rovers in a 3-0 victory. Kane played mostly as a substitute as Leicester ultimately failed at the playoffs semifinals hurdle against Watford.
The next season was tough on Kane. He was frustrated to sit in the bench, rarely getting a start or even a run from the bench. In April 2014, Kane started his first Premier League game for Tottenham, scoring his first Premier League goal against Sunderland. He went on to score twice in his next two matches, helping Tottenham come from three goals down to draw 3-3 against West Brom. That run started the revolution of Harry Kane hurricane, as he became the first choice striker pretty soon in the following season and cementing his status as one of the greatest Tottenham player of all time.