The Players who can reinvigorate Man Utd next season
13 May 2019
Indifoot
0 Likes
0 Comments
701 Views
Manchester United has always been a team with high tempo, quick blend of long and short passing football which is the identity of the club's style giving them results and success over decades. The last 5-6 years, with the frequent changes of management, have somehow shadowed how the club and fans hopes of enjoying the same entertaining fast flowing football. This is because of these individual managers focusing on bringing their own style of football instead of playing football Man Utd way.
Questions were raised about some of the players recruited after Sir Alex Ferguson's retirement, whether they would suit the OLD TRAFFORD outfit. But the board persisted with the choices of the players which can be rather debatable as to which were the same players also demanded by the manager at the helm.
Man Utd is a club with the most premier league league titles and have not tasted league success for almost 6 years. This has irated many of the clubs legends and supporters with the current manager, who is also their former player, desperate to bring back the glory days.
Here are the list of players who can revive the club to its usual best with smart and proven singings in certian positions as Centre-back, Right wing, Right back and Central Defensive Midfielder:
Centre-back:
Since the pairing of Rio Ferdinand and Nemanja Vidic, it is safe to admit that United have struggled to sort out the position with well knwon defensive frailties. The players who can help Manchester United strengthen their defense are Kalidou Koulibaly, Toby Alderweirald, Matthijs de Ligt and Milan Skriniar.
Now looking at the possibility of the players mentioned, it is tough to pick one but the standout player to lead the CB position would be Napoli's ace centre-back and probably the best CB in Serie A, Kalidou Koulibaly. But acquiring his services would come at a hefty price for the Red Devils. His experience and leadership qualities surely guarantees an immediate fix though.
Right Wing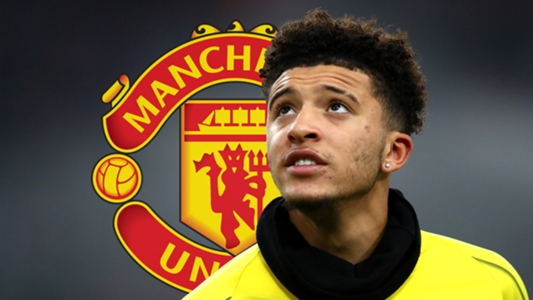 The right wing position is certainly one area of concern and the players who Man United can target are Jadon Sancho, Nicolas Pepe, Paulo Dybala and Son Heung Min.
Among the current options, Jadon Sancho, with his current form and age should certainly help the Red Devils to strengthen this position and would be a good signing to tear up the Wings at the Theatre of Dreams.
Right back
After the experienced veteran Antonio Valencia finally retired, Man Utd camp will be on the lookout for a talented full back who can pick up from where Valencia left the team. Even though Diogo Dalot has had a promising start, the lack of competition is a worrying factor, which will force United to sign a finished product at right back to compete with Dalot.
Aaron Wan-Bissaka and Thomas Meunier are the two players to look out for. Arron Wan Bissaka with his experience in the Premier league and young age can make the cut to help out defensively and push opposition full-backs with his marauding runs, Antonio Valenica style.
Central Defensive Midfielder
Nemanja Matic in his prime was second to none, but his movement has become rather slow lately and are costing United, with the Red Devils losing the midfield battle against most oppositions. The players who can fit the role are Tanguy Ndombele, Ruben Neves, Declan Rice and Abdoulaye Doucoure.
The player who could be perfect for the Man United style under Ole would be Ruben Neves. Fearless in the tackling, a master in long-range shot and age well on his side, Neves could prove to be a shrewd buy.
So Kalidou Koulibaly, Jadon Sancho, Aaron Wan-Bissaka and Ruben Neves can certainly push Man United towards becoming a Premier League title contenders and a strong force in Europa League.
Some notable mentions if Man United can add as it is announced by Manager to be major overhaul would only made them stronger - Antoine Griezmann at Centre Forward, Bruno Fernandes in Central Midfield and Raphael Varane in Centre-back.