"These boys were f**king mentality giants!" - Crazy reactions after the insane comeback by Liverpool
08 May 2019
Indifoot
0 Likes
0 Comments
777 Views
It was a crazy game on a special special night at Anfield. Liverpool defied all odds, neutralized the God of football and overturned a 3 goal deficit, Istanbul style, to turn the tide and storm through to the UEFA Champions League finals. Jurgen Klopp was clearly ecstatic, but the football world also went gaga over the atmosphere and the special performance. Here are the reactions from after the game:
Jurgen Klopp:
"I said to the boys before the game that this is impossible, but because it's you, it's possible. It's 10:10pm, so most kids are in bed, these boys are f**king mentality giants. It's unbelievable. The whole game was too much. It was overwhelming. We played against maybe the best team in world.
Winning is difficult but winning with a clean sheet, I don't know they did it. It's unbelievable. I saw James Milner crying on the pitch after the game. It means so much to all of us. It's the best phase of football.
There are more important things in the world. But creating this emotional atmosphere together is so special. It's all about the players. The mix of potential and unbelievable heart is just a mix I never saw before. You have to be confident in a game like this. Divock and Shaq didn't play a lot. Putting a performance in like that, it was so important. It shows what's possible in football. It's so nice. It's really nice.
We had to be serious. But we needed to be cheeky as well. It was necessary. Barcelona defend predictable things well. But you need to be unpredictable at moments. I saw the ball flying in the goal, I didn't see the corner. I didn't see who took the corner. Ben Woodburn said 'what happened?'"
Gini Wijnaldum:
"What can you say, it's unbelievable. After the game we were confident we could score four at home and win 4-0. The people from outside they doubted us and thought we couldn't do it, but once again we showed that everything is possible and we won 4-0. Yeah, I'm really emotional because I was really angry at the manager that he put me on the bench!
I had to do something when I came in, I had to help the team… but overall it was a team performance. We believed it from the start that we could win 4-0… we knew it was possible."
Jordan Henderson:
"Unbelievable. I don't think many people gave us a chance. We knew it would be difficult but still possible. The belief we have in the changing room is amazing. We knew we could do something special at Anfield. Look at the fans and the lads – this is a special night. This is up there with the best.
We wanted to start fast. We got an early goal which helped. It wasn't just the goal, it was getting after them and putting them under pressure. We knew if we showed personality and heart then we'd have a chance."
Sergio Busquets:
"They have been better than us, they have gone for the match since the beginning, they have pressed well in the beginning of the two halves and it has been very difficult. We have not been able to make the chances. We apologize because after Rome this happens again... There's little more to say.
When a team plays you by pressing so high, if you do not take advantage, they grow in their field, with their atmosphere and the goals they are making. We have had chances to score, it would have changed everything. The 4-0? A failure of all of us for being distracted, they were smarter than us."
Jose Mourinho:
"I didn't expect it, I said impossible is nothing, I said if it's possible, Anfield is one of the places to make the impossible be possible. But I have to say that for me, this remontada has one name – Jurgen.
I think this is not about tactics, this is not about philosophy, this is about heart and soul, and a fantastic empathy he created with this group of players. They had the risk of finishing a fantastic season without anything to celebrate, and now they are one step from being European champions.
I think Jurgen deserves, you know, the work they are doing in Liverpool is fantastic. But I think this is about him, this is a reflection of his personality, don't give up, a fighting spirit, every player giving everything. He's not crying because he's missing a player, he's not crying because they are playing 50 or 60 matches per season."
Alisson Becker: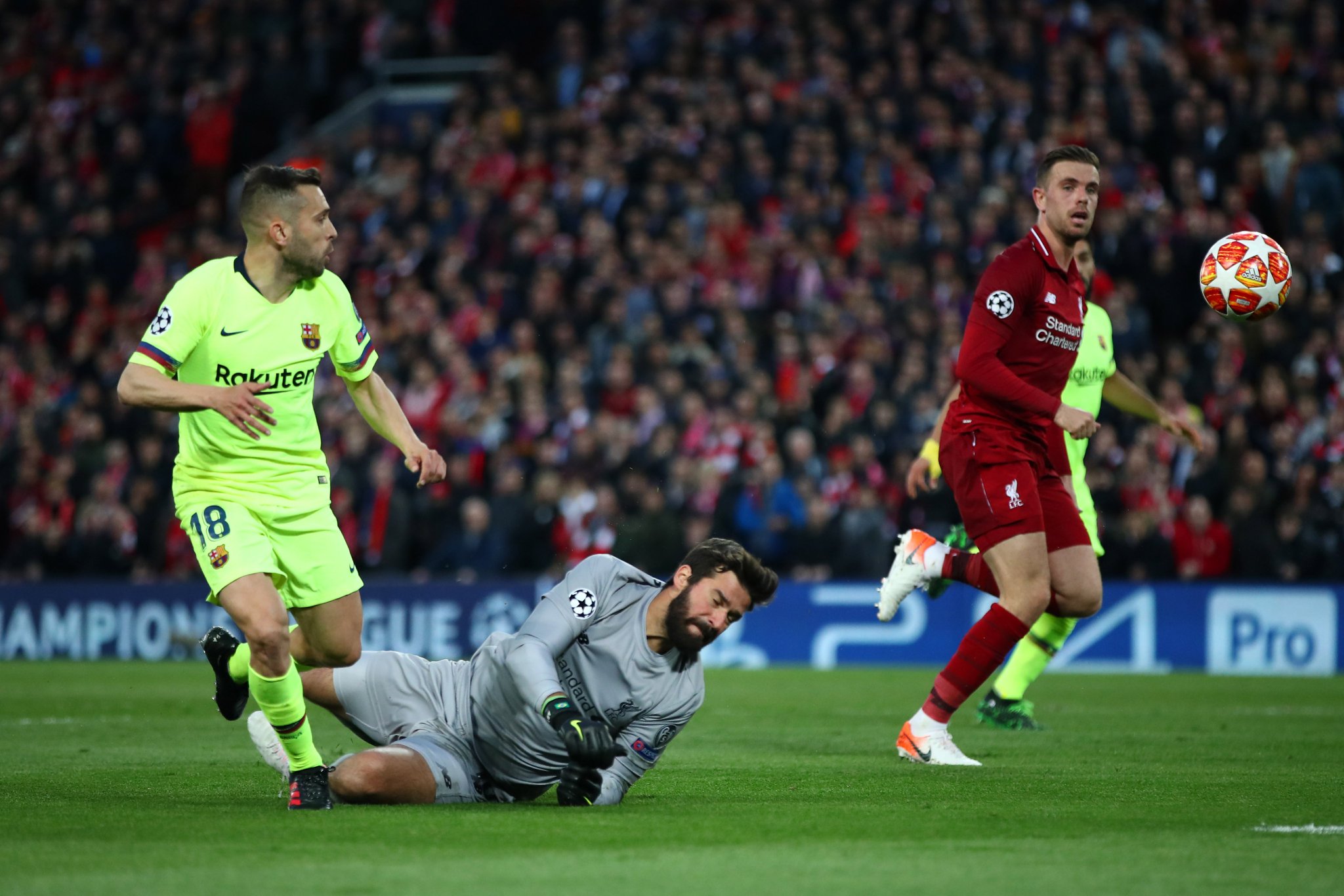 "It's an incredible feeling indeed, wow what a game and what an effort. It had already happened to me as my Roma knocked out Barcelona last year. I am happy when I can help my team-mates out like this. It's amazing, it's a dream. We now have one objective, to win the Champions League final.
We worked hard this year and we were ready to face Barcelona tonight. In the first leg, Barcelona missed a huge chance late on as they could've made it 4-0. At 4-0, it would've been very hard for us to comeback but at 3-0 we still believed. We made a huge comeback and our fans were behind us all game long. It was a memorable night indeed."
Luis Suarez:
"We have to do a lot of self-criticism, it's the second time the same happens to us. We cannot make these mistakes two years in a row, we have to reproach ourselves for what we are doing wrong, thinking that everything was finished. We are the ones who play, the coach made the tactic that he made in the first leg. We, the players, have to be self-aware, we are the ones who play.
We have to apologize for the attitude, we were not a team. To our families, our children, our fans, we have to ask their forgiveness, it can not be that in a minute we concede two goals. In the fourth goal we looked like youngsters. We have to understand all the criticisms that are going to rain on us. We are very sad, hurt, we are human beings, we feel the pain, the frustration, we have to do self-criticism, put our chest for the bullets of what is coming now."
Twitter reactions: