Top 5 games of the Premier League Season so far.
09 Feb 2018
Indifoot
0 Likes
0 Comments
534 Views
26 games have been played. The Premier League winner has arguably been decided. Pep Guardiola has taken City to newer, greater heights, while Arsenal's regression after missing out on Champions League lasts season continues. Chelsea's defence is over, Spurs have disappointed after being title contenders for the last few seasons and Liverpool have gone from strength to strength.
A certain Left footed, red-headed midfielder has taken the league by storm, putting in performances putting him in the bracket of Andres Iniesta at his best with his string-pulling display being compared with the likes of Lionel Messi and Luka Modric. Another Egyptian has shattered all records at Liverpool for a new boy, ironing outa tiny wrinkle which was the mid-season loss of Philippe Coutinho. A Chilean has swapped the Red of emirates to the Red of Old Trafford, while the little Belgian number 10 has lit up Stamford Bridge.
With dazzling performances and brilliant games coming week-in-week-out, let us take a look at the top 5 games of the Premier League season so far:
4. Manchester City 2-1 Southampton
It was an incredible tale of defence against attack, the purest form of attack. The free-flowing football of Manchester City was so breathtaking, so fluid, yet it was Southampton's scrappy tackles and last-ditch tackles which won the hearts of home and away fans alike. Manchester City had 75% possession, 26 shots, 12 of which were on target. But a telling stat was the 12 fouls committed by Manchester City, 1 more than Southampton had committed!
City was frustrated for long periods of the first half because for all their possession game, they failed to find the back of the net in the first half. A 15-minute break looked to have done the trick for them, with Kevin de Bruyne hammering in City's opener 2 minutes into the second half. City continued to knock on the door for that elusive second goal, but Southampton remained resolute. In a game like this, the opposition hopes for some magic from somewhere, and it came from one of the unlikeliest of sources.
Oriol Romeu found himself near the penalty spot, converting a Sofiane Boufal cut-back to bring Southampton level. After that wonderful goal, it was "park the bus" from them. They kept sweeping up the City attack one after the other, with some brilliant display of defensive football. City though remains true to their game. Even in the 6th minute of added time, City did not resort to long balls and putting their defenders as the second striker.
They kept probing and probing and finally, Raheem Sterling, their top goal scorer, curled the ball wonderfully into the top right corner. If there was a goal which deserved to win the game, this was that goal. A wonder goal from a rejuvenated player in a proper game of attack vs defence.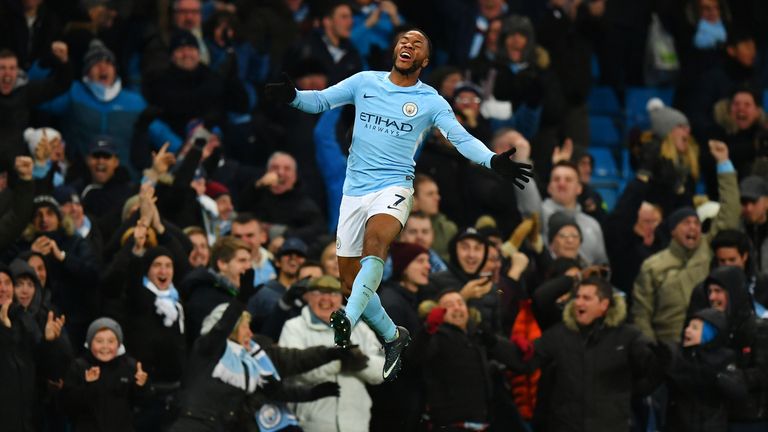 The 3rd in the list of Top 5 games of the season will be revealed tomorrow (09/02/2018) night. Look out for the notification from our indifoot app to read it.