Top five players outside the top 6 in the Premier League.
21 May 2019
Indifoot
0 Likes
0 Comments
811 Views
Mo Salah had a terrific campaign yet again, scoring 22 times and pulling Liverpool so close to a first Premier League title. Meanwhile, Bernardo Silva was a star performer for a star studded Manchester City missing their biggest creative outlet, Kevin de Bruyne. Pierre-Emerick Aubameyang continued from where he left off last season, winning the Golden boot for a beleaguered yet over performing Arsenal.
But this article is not about these players. This article highlights the unsung heroes who did their best to drag their teams close to the top six or sometimes far away from the relegation zone. We take a look at five players outside of the top 6 who dazzled with their performances and stole the show with their consistency.
5. Lucas Digne
Lucas Digne, one of the three players to make the move from FC Barcelona to Everton, had a terrific campaign in his debut Premier League season. He was solid defensively, contributing directly to the 14 clean sheets kept by an impressive Everton defense, a league's fourth-best tally. But where he was more impressive was in his attacking display as a left-back.
Digne, in his 35 Premier League appearances created 4 goals and assisted a further 4 more, with his contributions in providing width and stretching opposition defenses laterally being a talent not measured by statistics. Digne was a free-kick expert in a dead-ball specialist attack, with his performances bringing him back in fray with the French National team. That is an impressive feat, given the strength in depth France has in his position.
4. Matt Doherty
Matt Doherty, who was playing for Bury in the lower leagues of English football, was signed by Wolves after playing a friendly against them. Doherty soon established himself as the first choice full-back. But his reinvention and big revelation came under Nuno Espirito Santo. The Portuguese tactician deployed a back three, with Doherty becoming the Right Wing-back, unlocking his attacking potential.
Doherty was one of the star performers for Nuno in the Championship winning campaign and he was once again one of their best player in the Premier League. Doherty regularly got forward, with his pace and power on the ball and willingness to commit to attacks seeing him in some beautiful positions.
Doherty positive attributes were handsomely rewarded, with 8 goals and 10 assists across all competitions. Doherty has been one of the best right sided defender in the Premier League this season, and is rightfully linked with a move to more than one top six club.
3. Gerard Deulofeu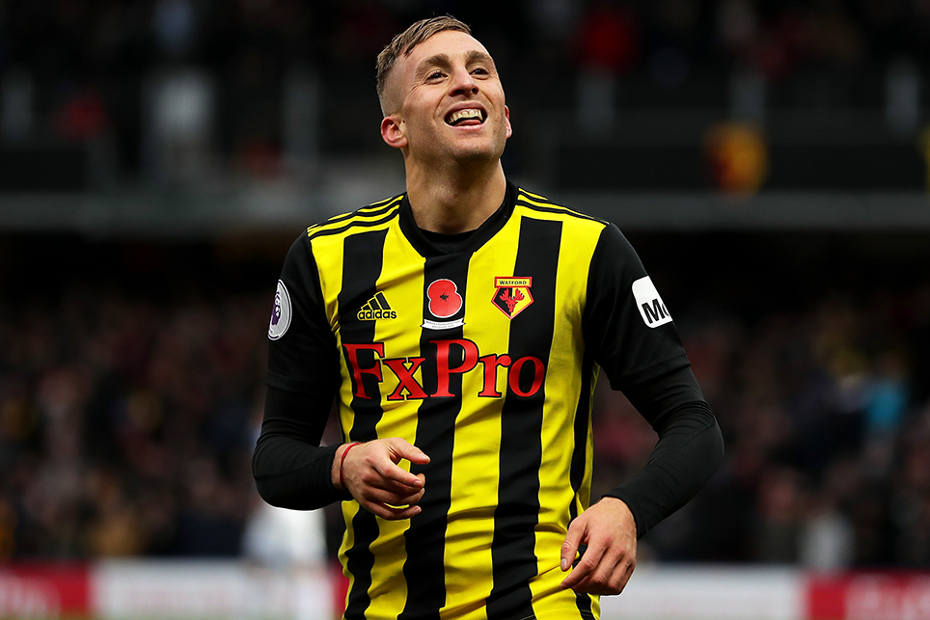 Deulofeu has had a curious career. He has been see-sawing between FC Barcelona and a host of other European clubs almost every alternative year. After failing at AC Milan and Everton once, Deulofeu seemed to be doing well at Everton in his second spell. But after a good second-spell, he was called back to Barca, with more time in the first team promised. When that failed to materialize, Deulofeu was on his way back to the Premier League, this time at Watford.
After a good six months, Deulofeu was signed by Watford permanently. Once he had a fixed home, he showed his full potential as an attacking winger/striker. Deulofeu was one of the star performer in a consistent Watford side. He won them a lot of points single-handedly, scoring 12 goals and clocking 5 assists, all this in just 33 games. Deulofeu overcame nagging injuries to combine brilliantly with veteran Troy Deeney in a front two, with the partnership propelling Watford to a 11th placed-finish.
2. Raul Jimenez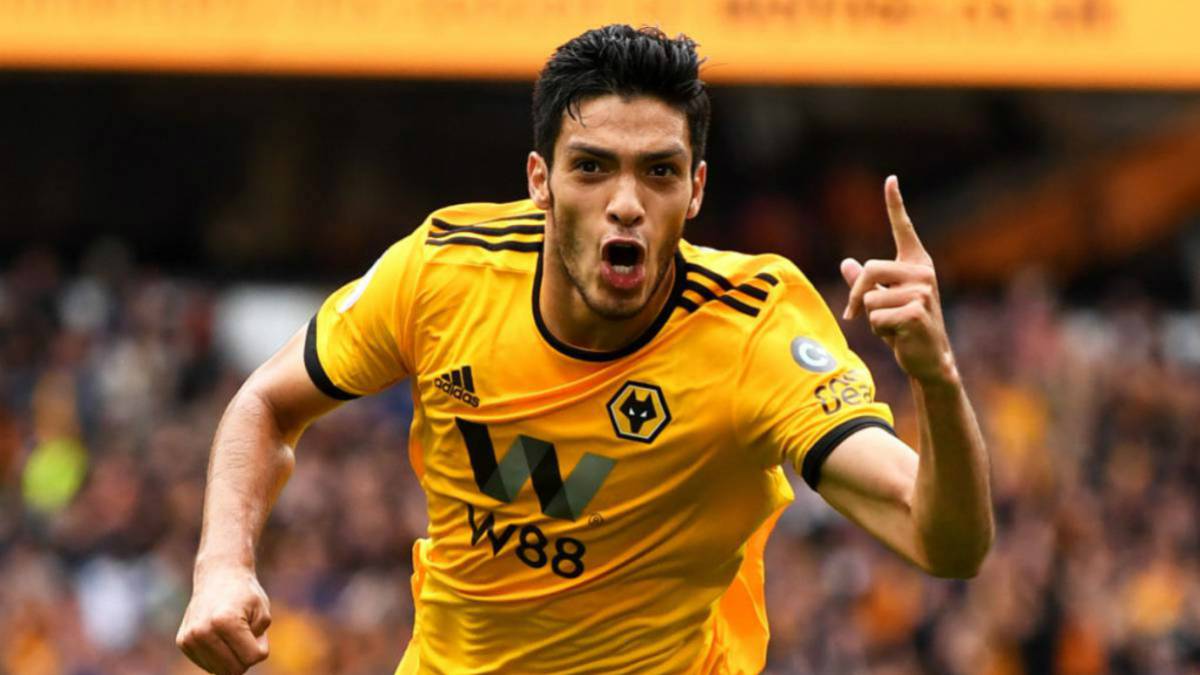 Raul Jimenez is a strong contender for signing of the season in the Premier League. Jimenez, who joined Wolves initially on a loan deal to lead the line, was a high profile capture by the relatively small Wolves. He had been capped more than 70 times, having played for clubs like Atletico Madrid, Benfica and Club America.
With a solid team behind him, big things were expected of Raul Jimenez. And he exceeded all those expectations. Jimenez was the best striker outside the top six teams, scoring 17 goals and further assisting 8 goals, leading Wolves to a 7th placed finish, qualifying for European competition. Jimenez's involvement in 25 goals is a direct involvement in more than 42% of the Wolves goals.
Jimenez has got the physicality to hold the ball up, has the speed to get behind opposition defenses and also has the height to leap above defenders to head the ball home from set-pieces. Jimenez is complete forward, with his consistency earning him a big money permanent move to Wolves and European adventure next season.
1. Wilfried Zaha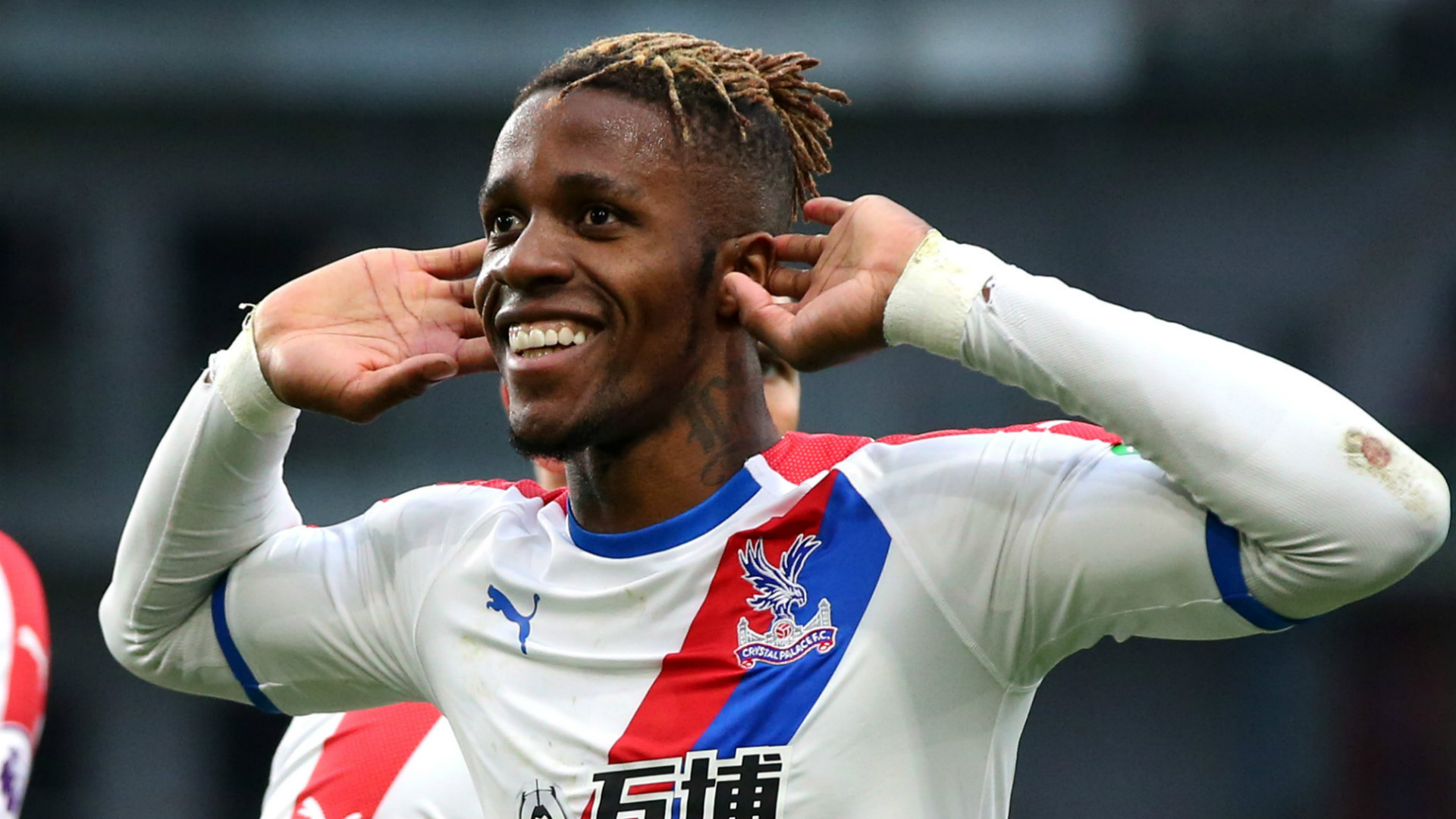 Is there any player more important to a club than Wilfried Zaha? The Ivory Coast winger has been the leading ace at Crystal Palace, keeping them in the Premier League solely on the back of his impressive performances. He scored 10 goals, assisted 10 goals and probably won most of the 10 penalties that Luka Milivojevic converted for Crystal Palace.
Zaha is so important to Palace that they struggled to score, let alone win games, in his absence. He was directly involved in more than 55% of the Crystal Palace goals in the Premier League. He has been an ever-present on the wings and occasionally as a striker. His partnership with Michy Batshuayi, who scored 5 goals in 11 games in the second half of the season, was an inspiring sight for the future.
But with top six clubs and several European heavyweights circling up for his services, Crystal Palace will find it extremely difficult to keep a hold of him.
Do you agree with my list? Do you think I missed someone? Get in touch with us at contact@indifoot.com or find us on instagram, twitter and facebook.