When and where is the UEFA Champions League Round of 16 draw?
13 Dec 2018
Indifoot
0 Likes
0 Comments
583 Views
The group stage of the UEFA Champions League is done and dusted. 16 teams have earned the rights to participate in the knockout stages of the premier european competition. Their fate will now be decided by the round of 16 draw which will determine which team will face which team in the Round of 16. Here are some of the basic rules which need to be adhered to while making the draw:
The group toppers will take on the group runners up.
No team can be drawn against another team of the same country.
No team can be drawn against the team which finished as runners up in their group.
Group winners will play the second lg of the Round of 16 game at home, meaning that their first leg match will be away from home
When will the Round of 16 games be played?
The first leg of the Round of 16 ties will take place on February 12, 13 and 19, 20. The second leg will take place on March 5, 6 and 12, 13.
When will the draw take place?
The Round of 16 draw will take place on December 17, 2018 at 11 AM GMT or 4:30 PM IST. The draw will be held in Nyon, Switzerland.
Which teams have qualified for the round of 16?
Group Stage winners: Barcelona, Bayern Munich, Borussia Dortmund, FC Porto, Juventus, Manchester City, Paris Saint-Germain, Real Madrid
Group stage Runners up: Ajax, AS Roma, Atletico Madrid, Liverpool, Lyon, Manchester United, Schalke, Tottenham Hotspur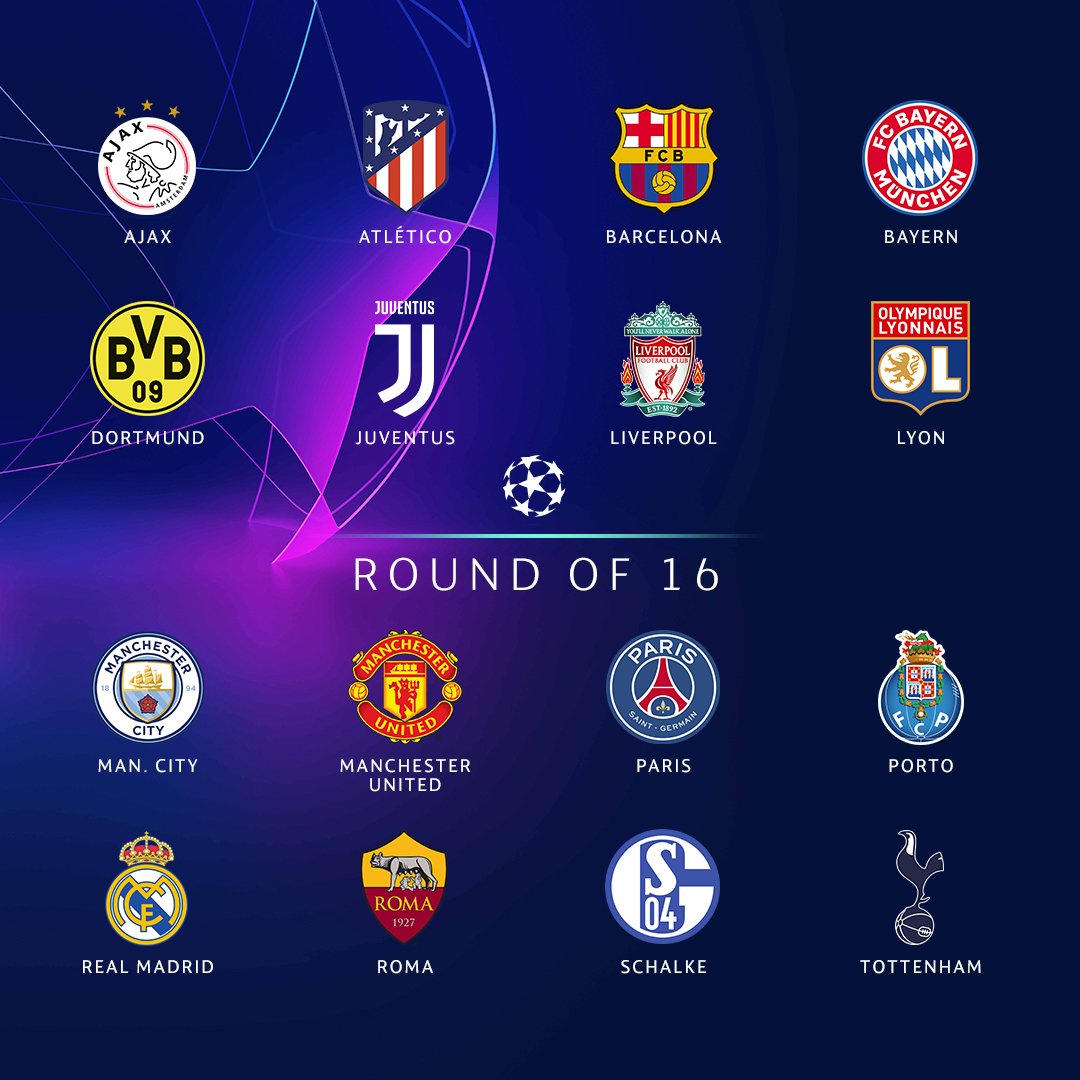 Download the indifoot app to stay up-to-date with European and Indian football news. Follow us on twitter, instagram and facebook to get the latest news, quotes and stats.