Where will they finish at the end of the season?
07 Feb 2018
Indifoot
0 Likes
0 Comments
576 Views
Chelsea are in a rut. They have lost back to back games against Bournemouth and Watford, have FC Barcelona, Manchester United, Manchester City and FC Barcelona in the next one month. This one month can either flatten Conte and Chelsea or reinvigorate them and turn them into one of the biggest contenders for the Premier League title next season. You would fancy the former though.
Chelsea huffed and puffed through their clash with Norwich City in the 3rd Round of the FA Cup, were knocked out, rather surprisingly, by Arsenal in the Carabao Cup and they have the daunting task of taking on the only undefeated team in Europe's top 5 leagues, FC Barcelona. So let's analyse what Chelsea can expect from the rest of the season.
Premier League:
Chelsea have dropped to 4th, hanging on to the final Champions league spot by the thread, with Spurs breathing down their neck. Chelsea play both the Manchester clubs away from home just after the 1st leg of the Champions League Round of 16. With Spurs and Liverpool at home, along with tough fixtures against relegation strugglers all lined up, it can be a long three and a half months for Chelsea.
Chelsea vs West Brom - 3 points
Man Utd vs Chelsea - 3 points
Man City vs Chelsea - 0 points
Chelsea vs Crystal Palace - 3 points
Burnley vs Chelsea - 1 point
Chelsea vs Spurs - 3 points
Chelsea vs West Ham - 3 points
Southampton vs Chelsea - 1 point
Chelsea vs Huddersfield - 3 point
Swansea vs Chelsea - 1 point
Chelsea vs Liverpool - 0 point
Newcastle vs Chelsea - 1 point
VERDICT: Total points tally = 50 + 22 = 72 points
FA Cup:
Chelsea huffed and puffed past Norwich City over two legs, two red cards and penalties before brushing Newcastle United aside 3-0. They face Hull City in the 5th round, and with Arsenal and Liverpool already out of the competition, the minimum expectations out of Chelsea would be to reach the semifinals. But Conte has been complaining about his squad depth all season, and with their form nose-diving at a rapid pace, it is hard to see them winning the FA Cup, while a semifinal run could prove to be them punching above their weight this season.
VERDICT: With the form Chelsea are in currently, looking past the Hull City game sounds foolish and it can be said that Chelsea might find going past the Quarterfinals stage a big challenge.
Champions League: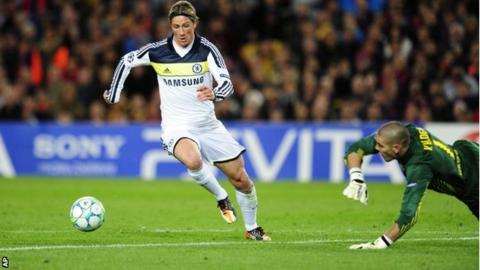 FC Barcelona, the only unbeaten team in the top 5 European leagues, travel to Stamford Bridge in two weeks time, knowing that Chelsea are at their most vulnerable, knowing that they can finish the tie off in the away leg itself. Atletico thought the same about them, but ended up losing at the Wanda Metropolitano 1-0. Chelsea have been very erratic in the Champions League, immersing against Atletico Madrid but self-imploding against AS Roma.
With the current form that Chelsea are in, nobody would be betting their money on a Chelsea victory over two legs and frankly, even we feel that the Round of 16 would be as far as Chelsea's journey in this years Champions league will be. Let's hope that Chelsea do put up a fight and channel the 2012 spirit to make it a magical night for their supporters
VERDICT: Chelsea will be knocked out at the Round of 16 phase. It will be interesting to see whether they put up a fight or just roll-over. (Chelsea winning over two legs would be mental though!!)
Chelsea Football Club is on a downward trend on the pitch, with Conte unable to sort out his defensive woes, as he struggles with injury problems and off the pitch unsettling chaos. If Conte does survive till the end of the season, then rest assured, Chelsea will be competing in the FA Cup and will finish in the top 4. But that is looking very very unlikely, and with Real Madrid circling for Courtois and Hazard for the summer, the things re looking bleak at the moment.