Where will they finish at the end of the season?
09 Feb 2018
Indifoot
0 Likes
0 Comments
591 Views
Tottenham have had a mixed season so far. They have lost to West Ham and Leicester City, but have defeated Real Madrid and topped their Champions League group stage. Harry Kane is once again the top scorer in the Premier League, while Heung-Min Son has finally established himself as a regular starter.
Mauricio Pochettino, who has had an excellent record against Arsenal and Arsene Wenger, inexplicably lost his first North London derby at the Emirates Stadium. They play Arsenal tomorrow and the pressure is truly on them to win and keep pace with Liverpool, who have a relatively easier set of fixtures to finish off the Premier League season. Let's analyse the prospects of Tottenham Hotspurs this season:
Premier League: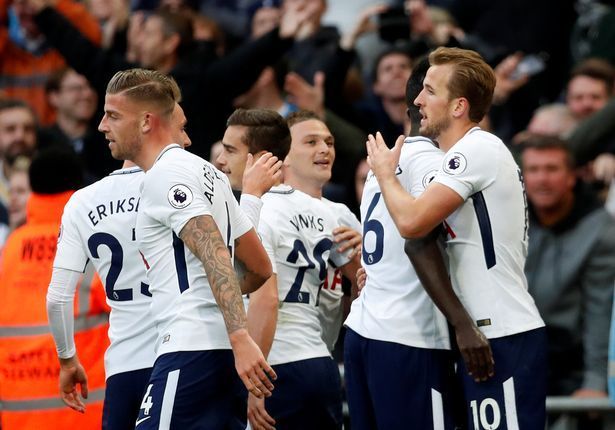 Spurs have Arsenal on their plate in the immediate future, with Juventus on the horizon. The last week or so was the furnace test for Spurs, and they have relatively shone through it. An impressive win over Manchester United and a last-gasp draw against Liverpool meant Spurs have taken 4 points out of a possible 6, a return they would have taken with both hands prior to the games.
With Chelsea away and Manchester City at home still to come, Spurs hopes of finishing in the top 4 rest on the North London Derby and the Stamford Bridge encounter. With the way they have played in the past few seasons, you would expect them to finish in the top 4 this season, but stranger things have happened. An analysis of their remaining fixtures:
Spurs vs Arsenal - 1 point
Crystal Palace vs Spurs - 3 points
Spurs vs Huddersfield Town - 3 points
Bournemouth vs Spurs - 3 points
Spurs vs Newcastle United - 3 point
Chelsea vs Spurs - 0 points
Stoke vs Spurs - 1 point
Spurs vs Man City - 1 point
Brighton vs Spurs - 3 points
Spurs vs Watford - 3 points
West Brom vs Spurs - 0 point
Spurs vs Leicester City - 3 points
VERDICT: Total points tally = 49 + 24 = 73 points. (Should be enough for a top 4 finish. Should be!)

FA Cup:
Tottenham struggled against the lowest placed team in the 4th Round, Newport County, taking the game to two legs. They huffed and puffed in the first leg, with a late Harry Kane goal salvaging a draw against a team which is 74 places below it in the footballing hierarchy in England. The Second leg was also sketchy, with an own goal and a Lamela goal securing an unconvincing 2-0 victory.
But they have a favorable 5th Round tie against Rochdale, a game which they should fancy to stroll through. Tottenham have not won a trophy in a long time, and the FA Cup could be the trophy which proves their ambition as a club to its players as well as bring some joy to their faithful fans.
VERDICT: Dark-horses to win the FA Cup with Manchester City being the clear favorites.
Champions League:
Tottenham is relative newbies when it comes to the Champions League. The Quarterfinals is the highest they have ever qualified to, with constantly missing the top 4 in the league-leading to very few Champions league participation. Their opponents though, Juventus, are Champions League heavyweights. They will start the tie as the favorites to go through, but with the form that Tottenham have been in the Champions League.
They have played Borussia Dortmund and Real Madrid to finish top of their group, something not even their own fans would have predicted at the start of the season. Juventus are in good form, scoring seven past Sassuolo and warming up for the game with a fierce league game against Fiorentina. Tottenham have been warming up from last week. A run of games against Manchester United, Liverpool and Arsenal must really put them in the mood for a now or never fixture against Juventus, and with the quality they possess, they just might be able to conquer Turin.
VERDICT: Tottenham look primed for a deep run in this season's Champions League. They are our outside favorites to reach the semifinals of the Champions League.

Tottenham is currently struggling to keep hold of their star players at such a restrictive wage structure, which Eriksen, Alli, Kane, and Alderweirald all doing extremely well and punching way above their pay grade. If they are to keep them at the club, they need to show some ambition and winning cup competitions and competing for toe to toe with the European heavyweights in the latter stages of the tournament is certainly one way to outline their ambitions to make sure their players see enough to hang around for another year or two.