Why Real Madrid is still in the Title race!
26 Dec 2017
Indifoot
0 Likes
0 Comments
551 Views
The latest El-Clasico defeat has put Los Blancos 14 points behind their fierce rival Barcelona, some see the latest humiliation is like final a nail in the coffin for the la liga title for Real Madrid but as history has suggest you can never write Real Madrid off, even at their worst they are the team capable of beating any team in the world and the holidays might be a blessing in disguise for the great whites. Here are 5 reasons why Real Madrid will bounce back stronger after the clasico defeat.
1. Injury Boost :-

Gareth Bale is back
The arrival of Bale has rejuvenated Madrid's forward line and it won't be long enough before we see the famous BBC trio starting together. Bale is yet to start a full game but his recent cameos have been really impressive and it would be a spectacle to see the Welshman in full form and the old BBC linking up again to cause panic in the opposition's half.
2. Zidane :-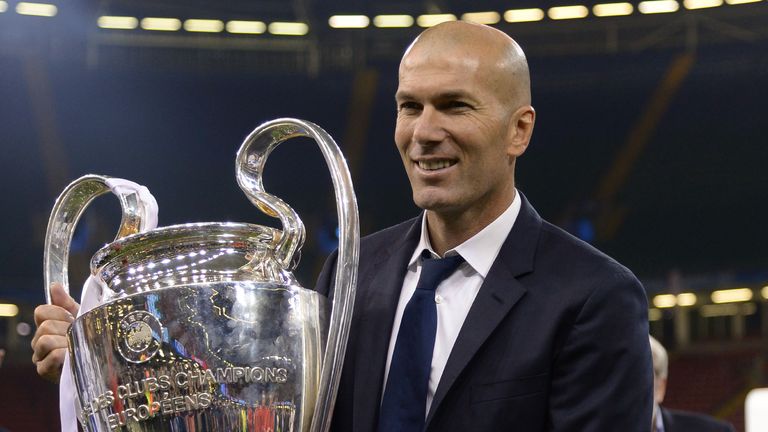 Zidane has won 5 trophies in 2017 and still carries the charm and enigma to carry Madrid out of this slump
We are talking about a man who has achieved everything and beyond as a player and manager in the footballing world. It was not long ago that Zidane's success was called merely a "luck" but the Frenchman has proven all his doubters wrong by winning back to back Champions league, La Liga title, 2 UEFA super cups with the 2 club world cup adding cherry to the cake, a feat that no manager or club has been able to achieve till now in such a short term as manager. Madrid under zidane has always find their way through a rough patch and their "Never give up" attitude was one of the most important reasons for their achievements under zidane, so Madrid might be going through a bad phase in their campaign but the other teams need to watch out for the bald genius as he is more than capable of bringing Madrid back on top.
3. Cristiano Ronaldo :-

Ronaldo is yet to turn on the heat and step a gear up to push Madrid out of this slump
A lot has been already said about Ronaldo's dip in form and his inability to finish this season, but you can never write off the Portuguese even if he is about to turn 33 in February. He has time and time proven why he is at the top and even though Messi ended the year as the top scorer he is no match to Ronaldo's trophy collection this year. If the stats are to be believed, Ronaldo start to the past 3 season has been quite slow but he has ended every season on a very high note from winning the Euro Cup to winning back to back Champions league, the Portuguese has played a vital part in achieving all those major trophies with the club and country. So it's too early to judge Ronaldo's season and the Madrid fans should keep calm to see their talismanic player back in full form.
4.Transfer Window :-

The Winter transfer window might also dictate how the season
Winter couldn't have come at a better time for Madrid, the great whites have suffered substantially after the departure of Pepe, Alvaro Morata, James Rodriguez and Mariano Diaz. Zidane had such a strong bench at his disposal which most mangers can only think of and that was one of the biggest reason for Madrid's recent success, though the whites did sign some new players in the form of Borja Mayoral ,Theo Hernandez, Dani Ceballos among others but none of the signings have been able to break into the first XI to provide the much needed competition. Thus, winter transfer window can really act as a revival to Madird's current bench and a big signing could really turn the stars for Los Blancos. After the recent debacle it is eminent that Perez will bring a big name to the club.
5. History :-

12 Champions League crown do entitle Madrid with a certain pedigree to come back into the race
With 14 points difference of the top, La Liga might be a difficult dream for the Los Blancos this season but their is plenty to win with CDR and Champions league still on the line and if history is anything to go by, Real Madrid have had a special connection with the Champions League trophy having won it record 12 times and becoming the first team to successfully defend it. Though they face the mighty PSG in the round of 16, the task ahead is no piece of cake but having said that Real Madrid are still one of the favorites to lift the trophy, no matter how they are playing in the domestic league they are still the champions of the world.